Harlan Coben's Shelter Season 2 Could Happen For This Key Reason
This may not be the end of Mickey Bolitar's story.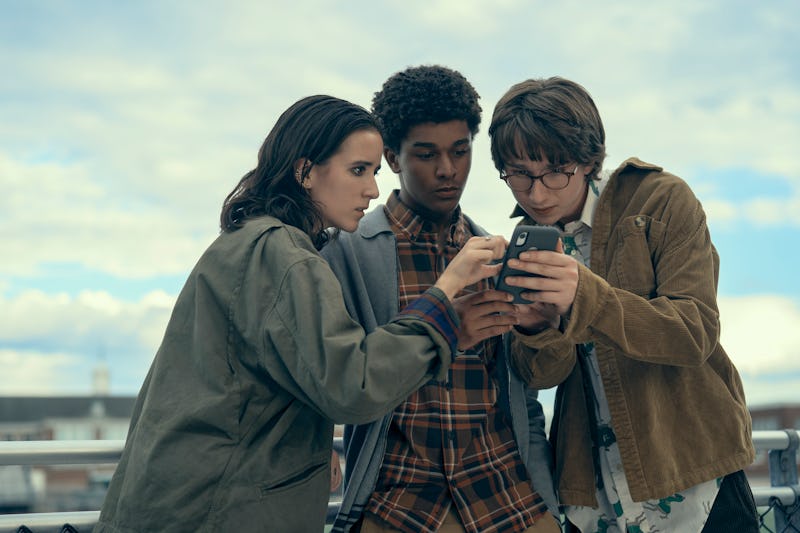 Michael Parmelee/Prime Video
Nothing kicks off fall quite like a good, spooky mystery — and for many viewers, Harlan Coben's Shelter on Prime Video has been just the ticket. Based on Coben's 2011 novel of the same name, the series revolves around teenager Mickey Bolitar. (If the name sounds familiar, it might be because Mickey is the nephew of Myron Bolitar, frequent star of Coben's thriller novels.) New to town after his father's death, Mickey gets immersed in his own mystery after a classmate disappears.
However, as Mickey soon learns, it's not quite that straightforward.
The success of Harlan Coben's Shelter, though, is no mystery. The series, which premiered on Aug. 18, has earned positive reviews for its eight twisty episodes, and fans have expressed their desire for more. Amazon's Prime Video hasn't announced the series' fate just yet, but it feels safe to predict that Mickey and co.'s adventure could continue with Season 2 — the most obvious reason being that Shelter is the first of three books in a series about the teen detective. The next two, Seconds Away and Found, follow Mickey, Ema, and Spoon as they continue to investigate the mysteries introduced in Shelter.
Jaden Michael, who plays Mickey, told J-14 that he's hoping for a Season 2. "I feel like we've barely scraped the surface of what the books have ... I can only imagine where things are gonna go from there," he said, adding that fans should "stay tuned."
Behind-the-scenes clues also point to the continuation of Harlan Coben's Shelter. According to Variety, MGM (which is owned by Amazon) "acquired the rights to all the other books in the Mickey Bolitar series as well" when it first ordered the Shelter pilot. At the time, Coben said in a statement that he was excited "to work on this adaptation of [his] young-adult novels." That's novels, plural! So all clues point to Mickey returning to Prime Video — albeit the timeline of a potential Season 2 is hard to estimate, given the ongoing WGA and SAG-AFTRA strikes.
In the meantime, fans have many other Harlan Coben adaptations to enjoy over on Netflix, since the best-selling author has an overall deal with the streamer. Coben has enough titles (including The Stranger and The Innocent), in fact, to warrant his own dedicated category on the app. Just don't expect to see Mickey appear in any of them — for now. "I don't know how rights work," Coben told Deadline last year. "He is tied up at Amazon right now. So who knows, maybe we'll get to do something at some point but right now, there'd be no plans for him to be in the series."