Ivan Hall Addressed His Controversial BiP Exit
"[There's] a lot to talk about still, a lot to be explained."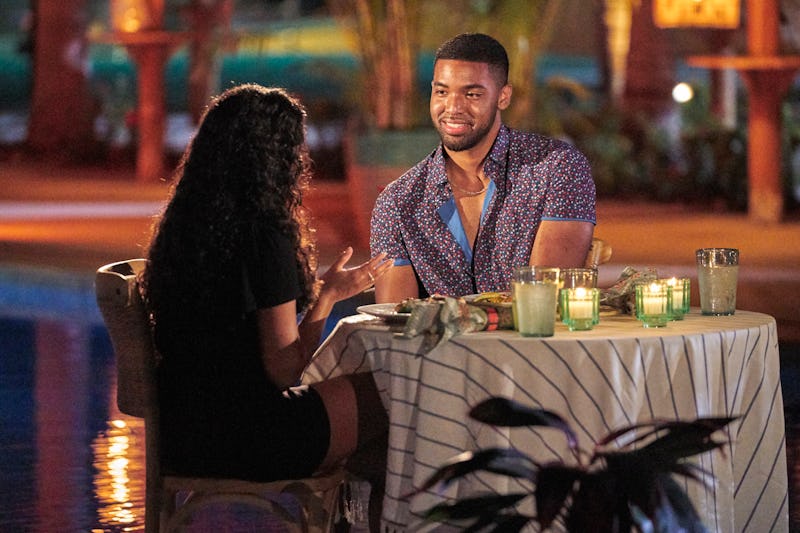 ABC/Craig Sjodin
Ivan Hall's tenure on Bachelor In Paradise was turbulent at best. Whether or not he's found love after filming, he had no luck finding a connection on the beach, and he ultimately went home single.
Ivan's troubles started during the Aug. 30 episode, when his first relationship went up in smoke. Though he'd gone on a seemingly good first date with Jessenia Cruz, new arrival Chris Conran soon caused their budding relationship to crater. After going on a date with Chris, Jessenia let Ivan know that she unfortunately didn't feel a "spark" between them. This left Ivan in a tough spot, considering he hadn't really formed a connection with any of the other remaining women. Later in the season, Ivan managed to strike up a connection with Kendall Long. However, Kendall's fixation on finding closure with her ex-boyfriend Joe Amabile put an end to any chance of a relationship, and she left. Ivan also attempted to pursue Chelsea Vaughn, which led to a shouting match between himself and Aaron Clancy, who'd also begun courting Chelsea.
Ivan's Instagram doesn't offer any clues that he's currently dating anyone — which is expected, considering how tight-lipped ABC is about spoilers. But there has been speculation that he's dating Heather Martin, the contestant from Colton Underwood's Bachelor season who'd never been kissed and briefly showed up on Matt's Bachelor season. The rumors started after the two were seen at a birthday party together in La Jolla, California, and a source claimed to E! News that they "hope[d] to see each other again sometime." However, it's unclear if they ever met up again.
There's also Alexa Caves, who Ivan broke the rules of BiP to see before self-eliminating after getting caught. Alexa lasted just three weeks on Peter Weber's season of The Bachelor, but apparently caught Ivan's eye. He'd been hoping to meet her on the show and, upon learning that she was staying in the same hotel the cast had evacuated to during a tropical storm, seized the opportunity to go see her. But after production caught wind of the situation, bartender Wells Adams confronted Ivan and he decided to go home.
It's unclear if the two's relationship went anywhere from there, though they do follow one another on Instagram. After his departure from BiP, Ivan posted to his Instagram stories addressing the situation. He starts by saying that he has "a lot to talk about still, a lot to be explained," adding, "I can't wait to have the opportunity to do that in the near future." He concluded: "I think everything will make a lot of sense then."
This article was originally published on