Do Yourself A Favor & Watch These Jacob Elordi Movie & TV Show Roles
The Kissing Booth star's career isn't slowing down.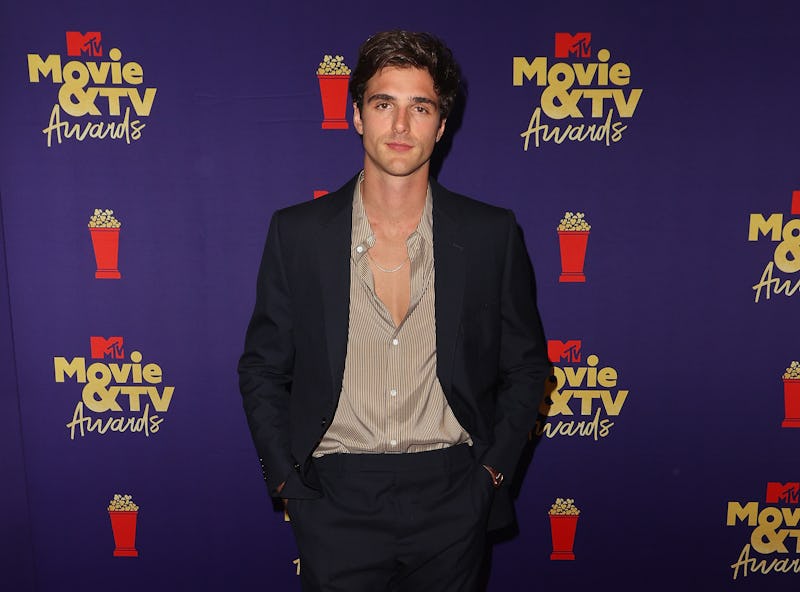 Kevin Winter/2021 MTV Movie and TV Awards/Getty Images Entertainment/Getty Images
Jacob Elordi became an international heartthrob thanks to his role as bad boy Noah Flynn in Netflix's hit franchise The Kissing Booth. Prior to starring in the 2018 rom-com and its sequels based on Beth Reekles' young adult novel, the Australian actor only had three credits to his name, including two shorts and the 2018 Guy Pierce movie Swinging Safari. But with his then-newfound Kissing Booth fame, Elordi became a household name. His growing popularity with film and TV viewers also didn't hurt the star's ability to earn more prominent roles, like the one in HBO's visually arresting series Euphoria.
Following the Aug. 11 release of the third and final Kissing Booth installment, Elordi is set to appear in Adrian Lyne's star-studded Deep Water (the cast includes Ben Affleck, Ana de Armas, and Lil Rel Howery) and He Went That Way with Zachary Quinto. Only time will tell what the future holds for the self-professed "dramatic child," who won GQ Australia's 2019 TV Actor of the Year award. It appears his career isn't slowing down anytime soon, so before he adds even more credits to his resume, revisit Elordi's most noteworthy movie and TV roles.