Bachelor Nation Had The Best Reaction To Pieper's Chaotic BIP Entrance
It sure seems like Brendan was waiting for Pieper.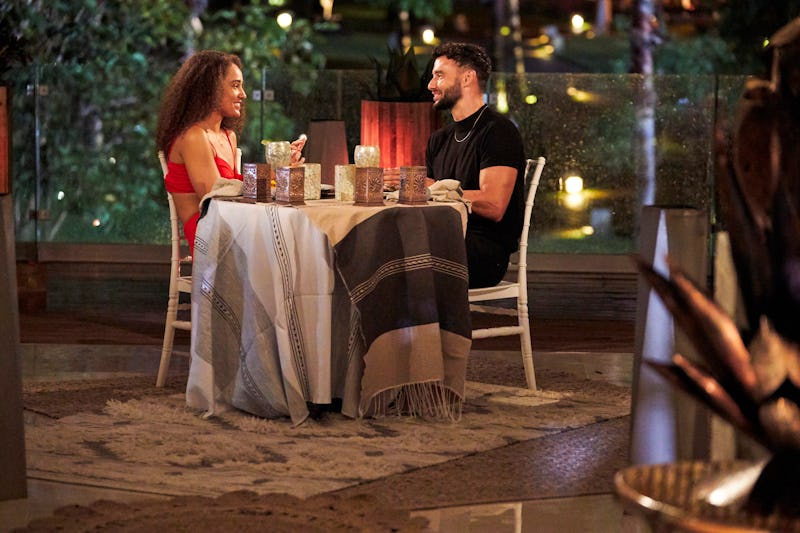 ABC/Craig Sjodin
Television personality Marie Kondo once said, "I'm so excited because I love mess,' and she certainly would've loved Episode 6 of Bachelor In Paradise. For five episodes now, Paradise cast members Brendan Morias and Natasha Parker have been nursing an up-and-down relationship despite speculation that Bachelor alum Pieper James had formed a connection with Brendan before filming began. At the midway point of Episode 6, Brendan and Natasha saw their relationship implode the moment Pieper descended the rocky steps of Paradise.
Despite vehemently downplaying both the depth and the extent of his relationship with Pieper, most of the cast of Paradise had either assumed or heard that Brendan and Pieper had history. Rumors be damned, Brendan continued to pursue a relationship with Natasha. However, it seems in retrospect that he may have been doing whatever it took to stay on the beach until Pieper arrived. When she finally did arrive, Pieper wasted no time asking Brendan on a date, essentially confirming everyone's suspicions and delighting all of Bachelor Nation with the prospect of more chaos to permeate the beach.
Although it's not all that ethical to revel in the relationship drama of real people, Pieper's arrival in the house was certainly met with amusement.
Fans also took great joy in dunking on Brendan's inability to hide his utter excitement at Pieper's arrival.
Despite their best efforts, anyone could've seen that Brendan and Pieper had a pre-existing connection.
However, for all the chaos, some audience members couldn't help but sympathize with Natasha, who was essentially railroaded into a breakup.
Hell, even Natasha herself had to weigh in on the situation in real time.
While it seems as though Brendan and Pieper are on their way to a happily-ever-after, Brendan's strategy of holding out for Pieper is at least a little underhanded. Granted, if we've learned anything from this season, if it's a cake thrown in a bonfire or a debate about moving to Chicago, all's fair in Paradise.