This Year's "Netflix & Chills" Lineup Is Scarier Than Ever
The bone-chilling lineup includes new Netflix Originals films alongside classics like Jaws.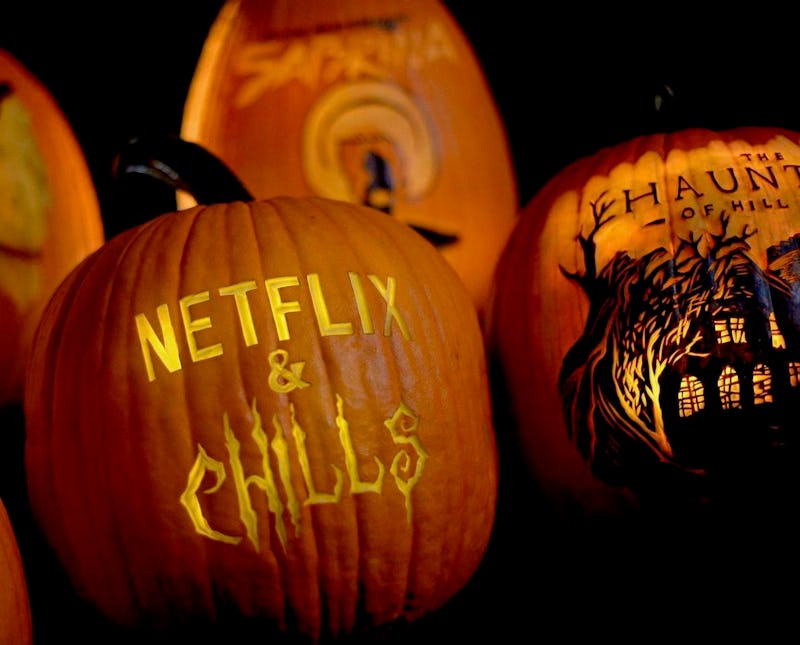 NETFLIX
You've heard of "Netflix and chill," right? Well, there's also Netflix and Chills, the streaming service's annual horror lineup, which arrives every year just in time for spooky season.
This September and October, Netflix is adding a bunch of new titles that'll send shivers down your spine. Horror fans can look forward to all-new movies and TV series, including Netflix Originals like Nightbooks and No One Gets Out Alive, as well as new seasons of You and Lucifer. For those who like their scares with a side of nostalgia, the streamer is also offering some iconic classics — think the entire Jaws franchise and the first season of Are You Afraid of the Dark?
Too chicken for these hair-raising options? Netflix and Chills also features some family films that are more silly than spooky, such as Sharkdog's Fintastic Halloween and Scaredy Cats. Regardless of your tolerance for jump-scares and gore, there's something for everyone and every mood.
Below is a complete list and release dates of everything creeping into Netflix for Halloween — if you're not too scared to check it out.