11 Royal Reads That'll Make Watching The Crown 10 Times More Interesting
Further reading to fuel your royal obsession.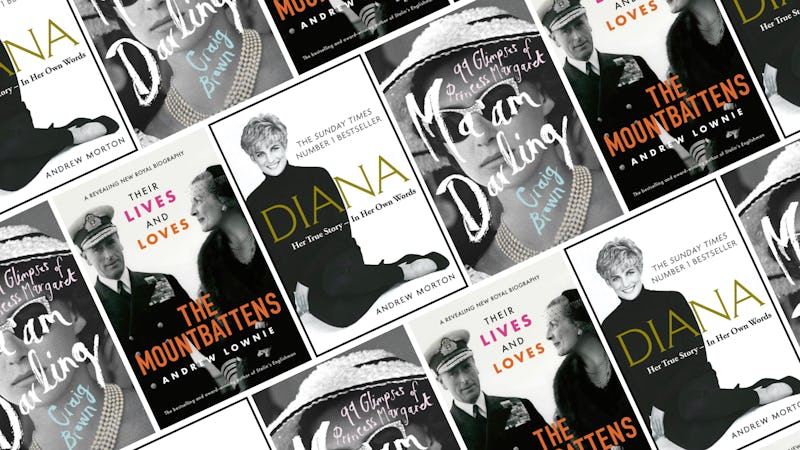 Series four of The Crown was everything I wanted it to be and just as good as its first three instalments – once again, I polished off every episode in one sitting. If your approach is similar, and you're now looking further fuel your royal obsession, here are 11 books about the royals by UK authors.
While they may officially be public servants, the royals are pretty private when it comes to matters of family and home. Which is whyThe Crown has been so full of intrigue for viewers, opening up the doors of Buckingham Palace in perfectly dramatic fashion. Yes, the Queen's day-to-day is probably a little more mundane than Olivia Colman would have us believe, but the high-octane Netflix series makes it hard not to become fascinated by the royals, for those of us who weren't already.
Series four of The Crown documents the royal timeline from the late 1970s to the early 1990s – including the highs and lows of Prince Charles and Princess Diana's relationship, their wedding (and that dress), and the Queen's relationship with Margaret Thatcher. If you've finished watching the series, but want to know more, here are 11 books to read for that royal fix.
This article was originally published on