8 Shows Like Bling Empire That Have Just As Much Rich, Juicy Drama
Stream these while you wait for Season 2.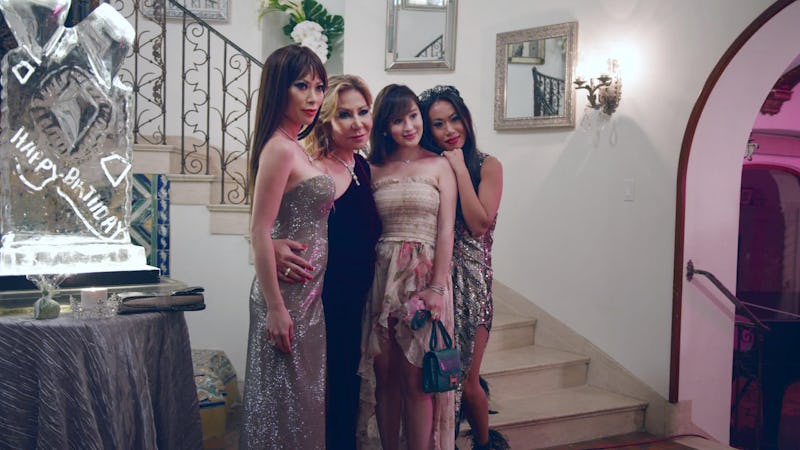 Netflix
Centered around a group of ultra-rich Asian-American friends in Los Angeles, Netflix's Bling Empire gives viewers a look into the glitz and glamour of their lives — and the intense drama that lies behind it. Social competition, relationship struggles, and family secrets all come into play throughout the inaugural season, so while the group's extreme affluence may spark your interest, it's their loyalty and support for each other (plus the drama) that will keep you clicking "next episode." It's basically the reality TV version of Crazy Rich Asians.
Since its release, Bling Empire has been a mainstay in Netflix's official Top 10 list of content in the United States, and fans have become obsessed with its stars. While subscribers await the announcement of Season 2, here are some similar shows that'll hold you over in the meantime:
By the way, if you're itching to see Kelly Mi Li's on-again, off-again boyfriend, Andrew Gray, as the red Power Ranger, head to Netflix. Power Rangers Megaforce, Nickelodeon's 2013 incarnation of the long-running franchise, is available on the streaming platform. You know, for research purposes.