Bachelor Nation & Celebs From Andy Cohen To Chris Harrison React To Colton Underwood Coming Out
The former Bachelor shared he is gay on Good Morning America.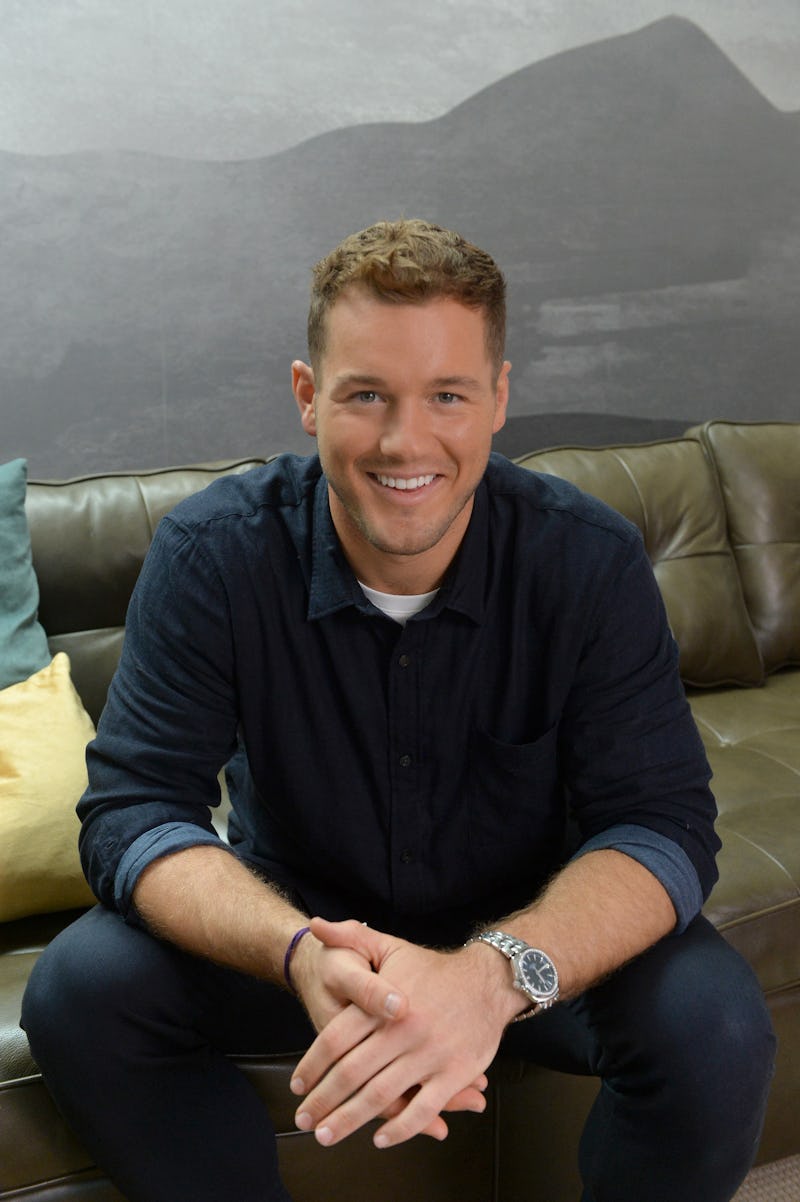 Jerod Harris/Getty Images Entertainment/Getty Images
On April 14, The Bachelor's Colton Underwood came out as gay during an interview with Robin Roberts on Good Morning America. He revealed to the host that the events of the last year allowed him to reflect on his sexuality. "Obviously, this year has been a lot for a lot of people, and it's probably made a lot of people look themselves in the mirror and figure out who they are and what they've been running from or what they've been putting off in their lives," said the former Bachelor. "For me, I've run from myself for a long time, and I've hated myself for a long time. I'm gay."
Noting that he's still "nervous" about coming out to the world, Underwood expressed excitement towards living his truth. "I'm emotional, but I'm emotional in such a good, happy, positive way," he told Roberts. "I'm, like, the happiest and healthiest I've ever been in my life, and that means the world to me." But it took him a while to get to this point, as he told GMA that he struggled with self-harm and even contemplated suicide while coming to terms with his sexuality. He recalled one particularly dark point: "I would have rather died than said, 'I'm gay,' and I think that was my wake-up call."
Underwood further detailed his struggles with self-harm in regards to his sexuality. "There was a moment in L.A. that I woke up, and I didn't think I was going to wake up," he said. "I didn't have the intentions of waking up. And I did. And for me, I think that was my wake-up call of, 'This is your life. Take back control.'" Deciding to publicly come out has remedied such thoughts, says the 29-year-old: "I don't feel that anymore."
Of his choice to join The Bachelor while feeling uncertain about his sexuality behind closed doors, he said, "Do I regret being the Bachelor, and do I regret handling it the way I did? I do. I do think I could have handled it better." He continued, "I just wish I wouldn't have dragged people into my own mess of figuring out who I was. I genuinely mean that."
Following his appearance on GMA, the executive producers of The Bachelor franchise released a statement in support of Underwood: "We are so inspired by Colton Underwood's courage to embrace and pursue his authentic self. As firm believers in the power of love, we celebrate Colton's journey in the LGBTQIA+ community every step of the way."
Bachelor host Chris Harrison, who is currently on a break from the franchise due to his racism controversy, posted his support for Underwood on Instagram. "Very proud of you today," wrote Harrison. "Happy to see you stand up and openly live your truth. You have my love and support my friend."
Underwood first appeared on a 2018 cycle of The Bachelorette before fronting Season 23 of The Bachelor, where he was labeled the "virgin Bachelor" by ABC after revealing that he planned to remain abstinent until marriage due to his Catholic values. During his Bachelor season, he notably broke show rules to chase after Cassie Randolph, his top choice, after she quit the show. The pair ended up in a relationship, though they didn't get engaged, making Underwood only the second Bachelor to not do so at the end of the competition.
Shortly after his GMA interview aired, Underwood began to receive an outpouring of support on social media from celebrities, including Andy Cohen, as well as fans of the Bachelor franchise.
One Twitter user shared a clip from Underwood's season of The Bachelor in which Billy Eichner jokes that he could be "the first gay Bachelor," a situation all-too-relatable to those who have braved uncomfortable remarks while closeted.
While supportive of his coming out journey, many users pointed out that this is the first time Underwood is speaking out since his controversial breakup from Randolph. The pair broke up in May 2020, and shortly afterward, Randolph obtained a restraining order against Underwood due to allegations of stalking. "Since their breakup, Mr. Underwood has been stalking and harassing Ms. Randolph," read a court statement. "He has sent her unsettling text messages, repeatedly called her, and placed a tracking device on her vehicle to track her whereabouts."
At the time, Randolph accused Underwood of using fake phone numbers and aliases to send her, her friends, and himself text messages claiming to be a stalker. Per her court filing, Underwood then "admitted" to putting the tracker on her car and contacting her using a fake number. She then dropped the charges in November 2020, and Underwood claimed the two were able to "reach a private agreement." Following his announcement today, many fans took to social media to urge that he still be held accountable for his past actions.
However, other fans felt he should be able to move on, given that Randolph dropped the restraining order. In his GMA interview, Underwood directly apologized to Randolph. "I messed up. I made a lot of bad choices," he told Roberts. "I loved everything about her. And that only made it harder and more confusing for me." He continued, "I'm sorry for the pain and emotional stress I caused. I wish it wouldn't have happened the way it did. I wish that I would have been courageous enough to fix myself before I broke anybody else."
If you or someone you know is seeking help for LGBTQ+ mental health or safety concerns, call The Trevor Project's 24/7 Lifeline at 866-4-U-TREVOR (866-488-7386). You can also reach out for instant message or text message support via TrevorChat and TrevorText, respectively. For additional resources for trans people, call the Trans Lifeline at 877-565-8860. In an emergency, contact the National Suicide Prevention Lifeline at 1-800-273-TALK (8255), text HOME to the Crisis Text Line at 741741, or call 911.