Everything You Need To Know About A24's Zola Movie
"Y'all wanna hear a story about why me & this b*tch here fell out? It's kind of long but full of suspense."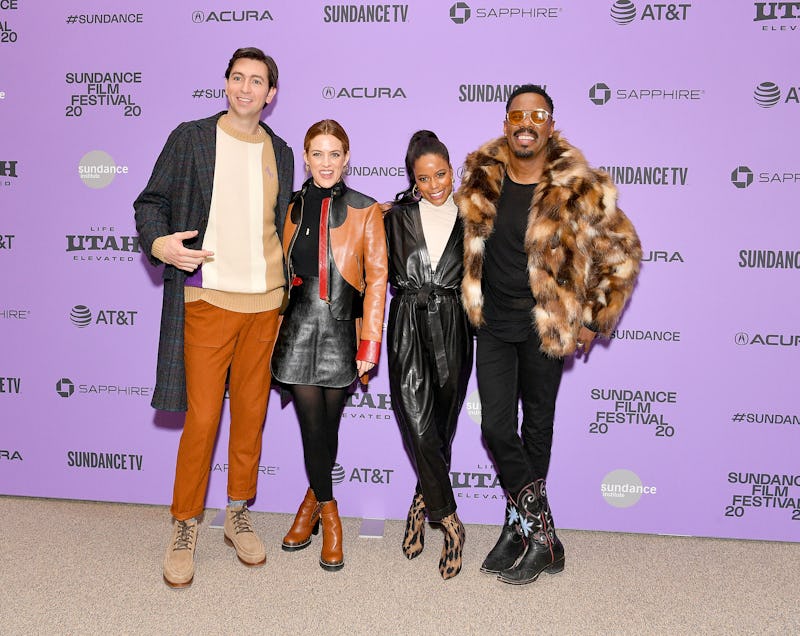 Dia Dipasupil/Getty Images Entertainment/Getty Images
Aziah "Zola" Wells captivated the world in 2015 with her Twitter tale centered around a surreal road trip to Florida with a mysterious exotic dancer named Jessica. The enchanting story, complete with murder and heaps of suspense, went viral, and Wells became a celebrity seemingly overnight. She even gained the praise of Selma director Ava DuVernay, who said in response to the addictive 148-tweet thread, "Drama, humor, action, suspense, character development. She can write!"
Fans of Wells' intense Twitter story got excited five years after when the first teaser trailer for director/co-writer Janicza Bravo's movie based on Zola and Jessica's wild adventure surfaced on the same social media platform that made Wells a micro-literature star. The full-length film then had its world premiere at the Sundance Film Festival in 2020. Now, the wait to view Zola will soon be over, as it's officially set for release on June 30.
It's been several years since Wells held our attention via Twitter, so here's a primer on everything else you should know before viewing Zola in cinematic form.
The Zola Cast & Crew
The cast of Zola includes a host of familiar faces and ones-to-watch. Taylour Paige, who stars as "Dussie Mae" in the Oscar-nominated film Ma Rainey's Black Bottom, is Zola. The Runaways actor and model Riley Keough also stars in Zola as Stefani, modeled after Jessica from Wells' Twitter narrative. Succession actor Nicholas Braun, Tony winner Ari'el Stachel, Colman Domingo (Fear the Walking Dead and Euphoria), and Jason Mitchell (Straight Outta Compton) also play prominent roles in Zola.
Zola's director, Bravo, is a Sundance Jury Prize winner and co-wrote the film with playwright Jeremy O'Harris (Slave Play). Bravo has also directed television episodes for shows including Atlanta, Divorce, Love, Dear White People, Here and Now, and Forever.
The Zola Twitter Thread & Plot
It appears much of the plot crafted by Wells on Twitter regarding Zola and Jessica's escapade to Florida is brought to life in the movie version. According to the synopsis detailed on the official Sundance website, it's a story of two women (Zola, a Detroit waitress, and Stefani) who meet at the restaurant Zola works in and bond over their appreciation of pole dancing.
They exchange phone numbers and soon decide to embark on a journey to Florida in hopes of raking in insane amounts of money from dancing in Floridian strip clubs. Unfortunately for Zola, she eventually finds herself caught up in the wackiest 48-hour ride of her life "involving a nameless pimp, an idiot boyfriend, some Tampa gangsters, and other unexpected adventures."
The Zola Trailer
On March 31, A24 Films released the rip-roaring official trailer, which begins with the enticing "y'all wanna hear a story about why me & this b*tch here fell out? It's kind of long but full of suspense" line.
The Zola Release Date & How To Watch
Zola will premiere in theaters on June 30, 2021.
This post will be updated as more information on the Zola movie becomes available.