10 Podcasts That Should Be On Every Astrology Lover's Radar
Add these to your queue stat.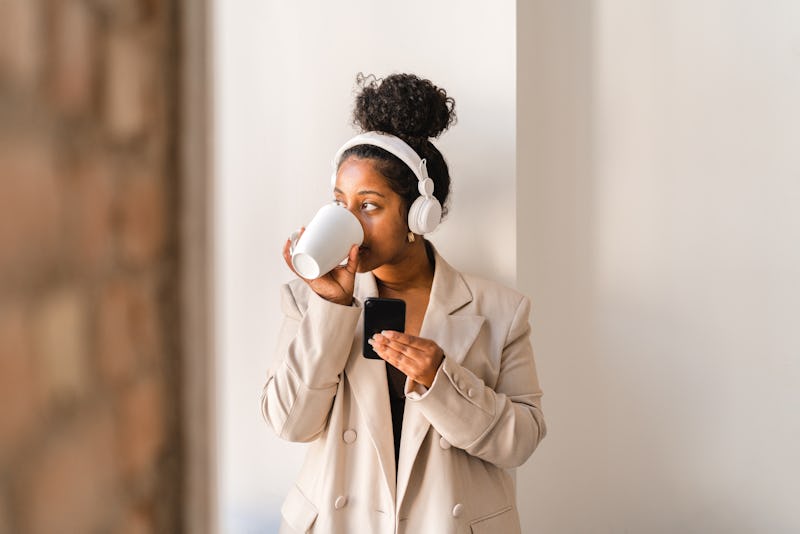 luza studios/E+/Getty Images
Whether you have your birth chart hanging above your bed and live by Co–Star notifications or just peek at your daily horoscope from time to time, we can all learn a thing or two from astrology podcasts. While the seemingly endless list of podcasts about the stars might be enough to make an indecisive Libra's head spin, the beauty of having so many options is that you can gain different insights from diverse perspectives of astrologers with various backgrounds, as well as fresh takes from astro-apprentices who are embarking on their cosmic journey in real-time.
And luckily, there's an astrology podcast tailored to your specific interests, whether you're more fascinated in how the stars played a role in the Royal Family drama, you want to know everything your monthly horoscope has in store for you, or you're more of the analytical type and need long, thorough lessons to really grasp the complexity of it.
So, if you're looking to dive deeper into the specific details of your birth chart — knowing the energies in your houses and learning more about your Saturn return — these 10 astrology podcasts are some of the best guides.