Bustle Newsletter: June 3, 2022
On the bimbofication of TikTok, the best new books out this month, and more.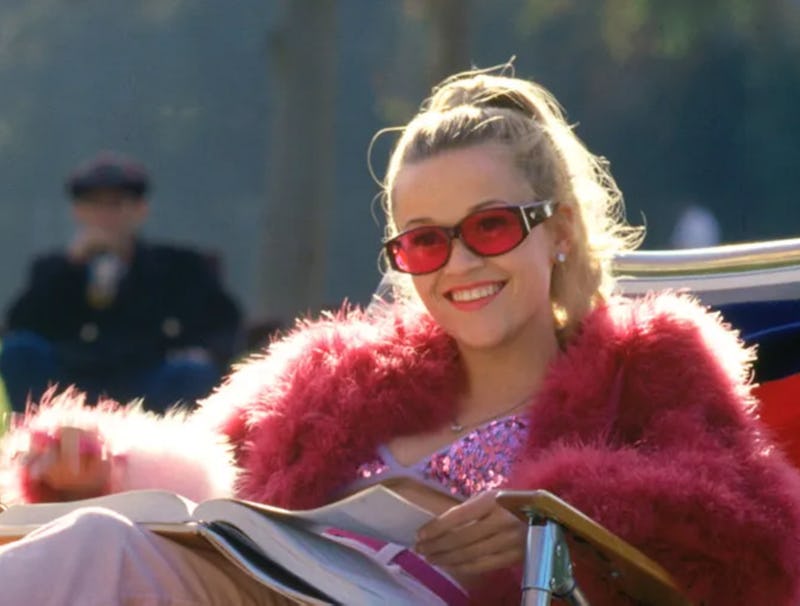 Screenshot/Netflix
A version of this content appeared in Bustle's daily newsletter on June 3, 2022. If you like what you see, sign up to receive it in your inbox right here.
"Bimbofication" Is Taking Over TikTok
Ask 10 different people on the internet to define "bimbo" and you'll probably get 10 different answers. The word's resurgence might've begun as the reclaiming of an age-old insult (embracing hyper-feminity in a world that often ridicules it), but in a piece for Baffler, Happy Hour author Marlowe Granados argues that "the essence of the bimbo in cinema has always been subversive." (Think Elle Woods in Legally Blonde.) Regardless of your personal feelings on the word, one thing's for sure, bimboism has become a new subculture online, complete with its own visual aesthetic, inside jokes, and political ideologies. Here's your complete guide to BimboTok. Read More
The Latest
Sarah Jessica Parker Thinks Her "Catfight" With Kim Cattrall Is One-Sided
The longstanding "feud" between the former co-stars received renewed attention last month after Cattrall told Variety she didn't pass on the opportunity to be in the SATC reboot, but rather that she was never invited in the first place. "I found out about it like everyone else did — on social media," Cattrall said. But Parker went on a podcast to share her side of the story. Read More
Ottessa Moshfegh's New Novel & 50 More Must-Read Books Out In June
Beach readers will have plenty to add to their TBR lists this month. The author behind My Year Of Rest And Relaxation is back with a new novel that sounds very different from her last, there's a story collection from Three Women author Lisa Taddeo, and a health care system exposé called Under The Skin. Read More
20 Fashion Collections That Are *Actually* Donating For Pride Month
Because the whole point is to, you know, actually create change and not just put out a hollow tweet. Here are the brands doing the work. Read More
Must Reads
Beauty Influencer Amanda Diaz Shares Her Favorite Cuban Beauty Product
Amanda Diaz rose to stardom on the same medium she used to teach herself English: YouTube. But her relationship with makeup started long before that. As a toddler, she used to rummage through her mom's products and inevitably ruin them, which was a big deal since cosmetics are notoriously hard to come by in her native Cuba. That's why now she has a special appreciation for "the luxury of being able to take care of [her]self in that way." Here, she shares with Bustle her beauty rules to live by, her favorite Cuban fragrance, and more. Read More
I Tried Hyperbaric Oxygen Therapy For A Skin Boost & I'm Hooked
Of all the new age-y woo-woo wellness practices, this one's probably up there with the most Goop-y of them. Basically, you get zipped into a pressurized oxygen chamber — essentially a well-ventilated garment bag — and chill in there and soak up the benefits of all that sweet, sweet O2. What's it do? Well, J. Biebs said it helped him with his sobriety journey, so we had to see what it was all about. Read More
Astrology
Here's Your Daily Horoscope
Find some joy. Read More
More Good Stuff