4 Manifestation Rituals For The August Full Sturgeon Moon
Grab your friends and make some magic.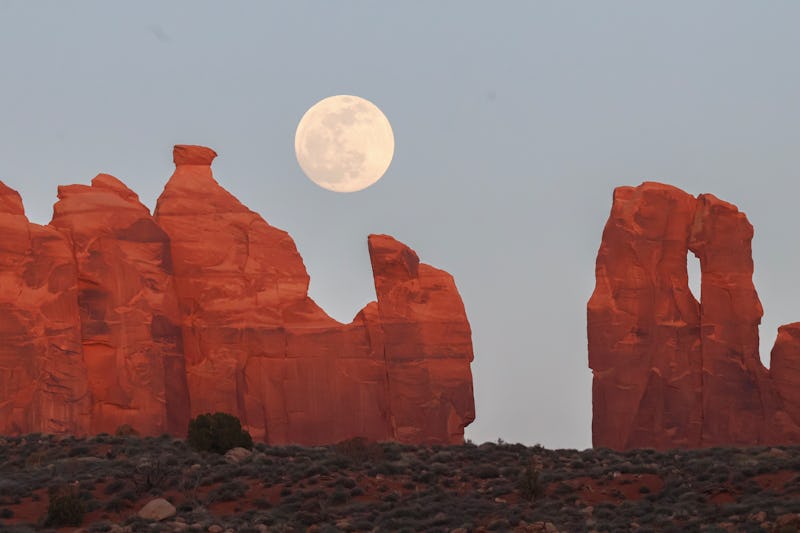 Maryna Markava / 500px/500px/Getty Images
August 2023 is about to be very special — no, not because The Ultimatum Season 2 is finally making its way to Netflix, but because the month will be bookended by two powerfully energetic supermoons. The first lunar event takes place on Aug. 1 at 2:32 p.m. ET, but in order to keep the good vibes going all month long, you'll want to check out these full moon manifestations to make the most of this supermoon summer.
Dubbed the full Sturgeon moon, the first lunation of August is expected to bring a strong sense of community and some idiosyncratic energy that's sure to make the final days of summer feel like a whirlwind. That's because la luna will be entering Aquarius, and if you know anything about the air sign, you know the water bearer can be quirky, outlandish, and unorthodox. Aquarians are also referred to as the humanitarians of the zodiac, as they always act with the good of others in mind. With these two energies at play, you can expect the full moon to feel even more freeing than usual. And because it will be a supermoon, la luna will be roughly 8% larger and 16% brighter, making this celestial event that much more exciting.
As you can probably tell, the full Sturgeon moon is going to be nothing short of electric. To preserve this energy until the next full supermoon on Aug. 30, astrologer Brilla Samay shares which full moon manifestation ideas are worth putting into practice this lunation.
Source:
Brilla Samay, astrologer, mentor, and spiritual advisor