The 4 Flirtiest Zodiac Signs, According To An Astrologer
Your Venus sign can tell you a lot.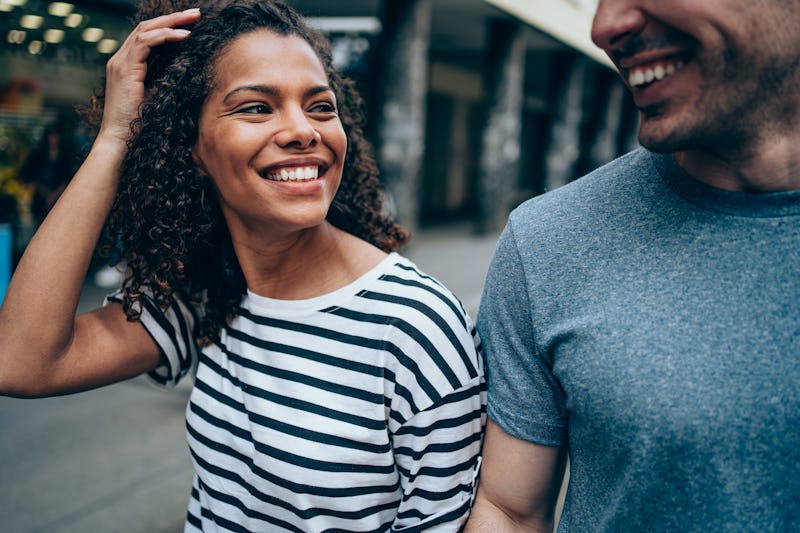 VioletaStoimenova/E+/Getty Images
When it comes to our quirks, motivations, and unique traits, astrology can bring a lot of clarity to who we are and why. If you know the basics of astrology, then you're likely aware of how your astrological birth chart can divulge the deepest parts of ourselves, including your sensual side and your proclivity to flirt. Do you have a natural tendency to get cozy with everyone you meet? If you answered yes, chances are that you're one of the flirtiest zodiac signs.
One way to investigate your amorous side? Look into your Venus sign, aka the ruler of all things love, harmony, and romance. Having a mutable or cardinal sign (like Aries or Gemini) stationed in your Venus sign can point you in a more flirtatious direction. The reason being that mutable zodiac signs are super adaptable, giving a charming edge to them that shines. They love to socialize and get along with others, so you can expect others to be drawn to their charm.
Read more: Leo Zodiac Signs: Personality Traits, Love Compatibility, & More Astrology
The houses in astrology can reveal a lot about your flirty nature, too. Where planets indicate parts of your personality, the houses represent various areas of life, including career, values, and relationships. Specifically, you'll want to look at your fifth and seventh houses. Your fifth house relates to all things pleasure, so it makes sense that it also indicates your coyness. Meanwhile, your seventh house rules your close partnerships, specifically your romantic partners and spouses. When it comes to houses, you can use an online birth chart tool, but you'll need to know your birthday, birthplace, and the exact time you were born.
Read more: Libra Zodiac Signs: Personality Traits, Love Compatibility, & More Astrology
If it seems like you tease others with your charisma without trying or even realizing it, then you're probably one of the most flirty zodiac signs.