These 4 Signs Will Be Most Affected By The Full Moon Eclipse
This lunation will shake foundations — but that's not a bad thing.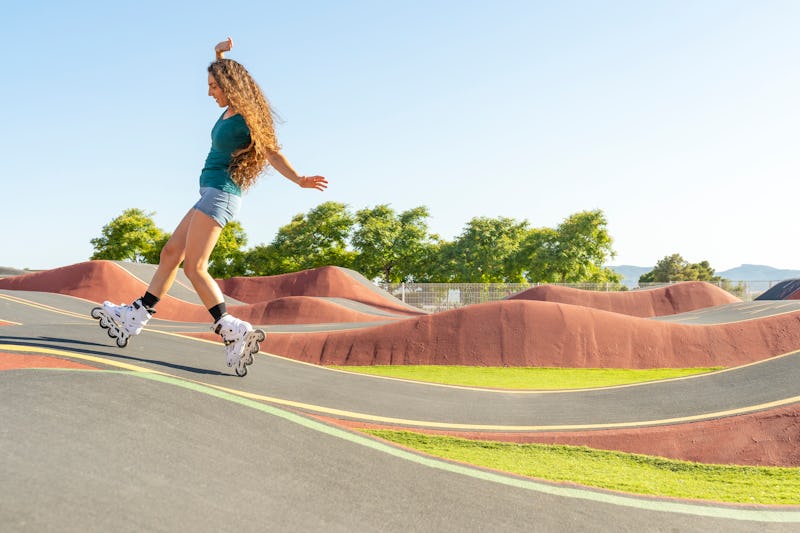 Westend61/Westend61/Getty Images
Buckle up, because the November 2021 full moon kickstarts our final eclipse season of the year on Nov. 19 as it ingresses into the headstrong earth sign Taurus. Also called the Beaver Moon, this lunation ushers in a lunar eclipse, bringing along fundamental and unexpected shifts for the zodiac. Couple these intense vibes with the practical energy of Taurus, and you've got yourself a dramatic game of tug-of-war. If you're one of the zodiac signs most affected by the November 2021 full moon, you're going to want to be as prepared as possible for any curveballs and plot twists that might be headed in your direction.
In astrology, full moons mark an emotionally tense time for the collective and signal a time for action on our most pressing tasks and ideas. A lunar eclipse adds fuel to the fire, igniting transitional changes and disruptions to our daily routines. With Taurus being a fixed sign that craves stability, you can imagine things feeling rocky as the arrival of change mixes things up.
This may sound intense, and you can expect to feel uncomfortable as you make your way through these interruptions, but don't freak out just yet. These changes are here to bring you out of your shell, but that's not always a bad or scary thing. Continue reading to see if you're one of the zodiac signs most affected by the November 2021 full moon and learn how to make the most out of these hard-hitting lessons.