4 Zodiac Signs Most Affected By The October New Moon
Hang on, it's about to get bumpy.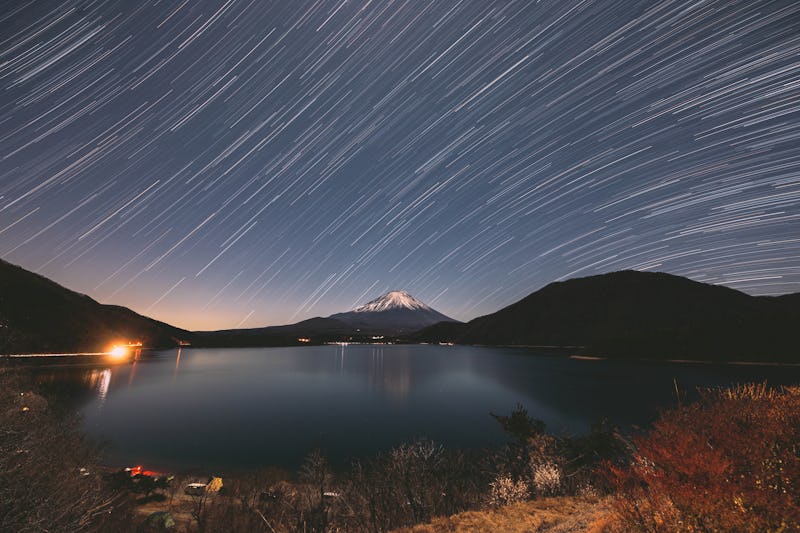 Kosuke Kurata / 500px/500px/Getty Images
Change is in the air, star babes. The new moon rises on Oct. 14, 2023 at 1:55 p.m. ET (10:55 a.m. PT) in romantic Libra, heralding ample opportunities for growth and renewal. It also doubles as a solar eclipse. The result? The time is ripe to evaluate our yclose partnernships. Do they align with your values? In particular, four zodiac signs will be most affected by October's new moon. They're in for an intense ride as they confront how these connections keep them stagnant.
In astrology, new moons are a time for rest and resetting the clock. But eclipses have a tendency to bring your deepest emotions to the surface. They can be vulnerable moments. Because this lunation occurs in Libra, you'll strive to find balance and harmony — even if you need to ruffle a few feathers to ultimately achieve peace.
This time "has a potent, but bittersweet, energy around partnerships, collaborations, teamwork, and contractual agreements," astrologer Ryan Marquardt says. "All kinds of relationships are up for change now."
Those who feel this lunation the most may experience confrontations and even falling-outs. Read on to find out if you're one of the zodiac signs most affected by October's new moon solar eclipse — and if you are, how to fully embody Libra's strengths to put out those troubling fires.
Expert:
Ryan Marquardt, astrologer
This article was originally published on