4 Zodiac Signs Most Affected By The October New Moon
Hang on, it's about to get bumpy.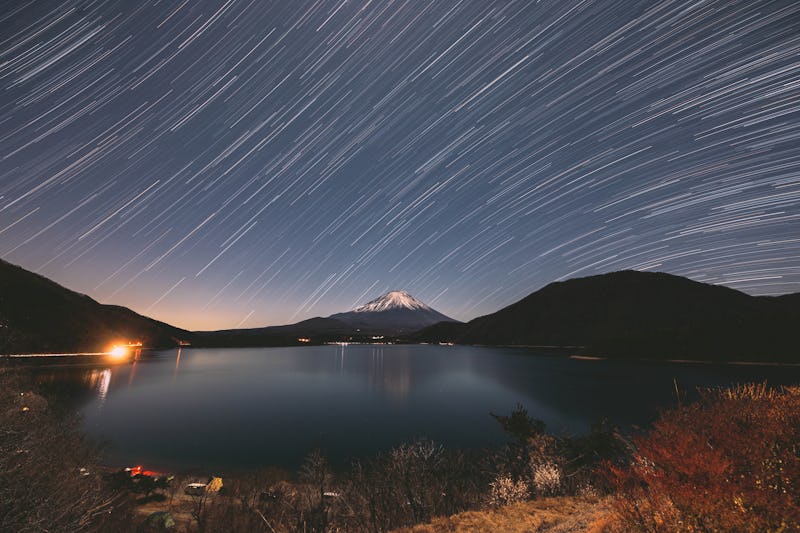 Kosuke Kurata / 500px/500px/Getty Images
Buckle up for a bit of lunar drama thanks to the October 2022 new moon solar eclipse. Arriving on Oct. 25 in mysterious Scorpio, the eclipse will herald changes, revelations, and shocking plot twists. While these shifts may be a fresh sigh of relief for some, this lunation is generally about bringing dramatic twists and turns — especially for the four zodiac signs most affected by the October 2022 new moon solar eclipse.
New moons usually represent a time of reflection and preparation. It's the ideal time for setting intentions and starting new projects. But since this lunation is an eclipse — which brings about sudden changes, abrupt endings, and over-the-top emotions — you may want to save your new moon rituals for the next lunation. Scorpio is an intense water sign all about passion and sensuality, so if you're one of the few most impacted by this lunation, expect any revelations and curveballs thrown your way right now to be in the realm of intimacy, partnerships, or emotions.
"When the moon is in Scorpio it makes it challenging to express ourselves emotionally because Scorpio is a deeply private and complex sign," Desiree Antila, astrologer and author of the forthcoming book, Sun Signs In Love tells Bustle. "Emotions can be felt so intensely that they become overwhelming."
As an omen for radical shifts and endings, this eclipse is surely staying on the Halloween theme — so it makes sense that you want to know if you'll be most impacted. Read on to find out if you're one of the zodiac signs most affected by the October 2022 new moon solar eclipse.
Expert:
Desiree Antila, astrologer and author