Here's The Luckiest Day Of 2021 For Your Zodiac Sign
We've got a whole new batch of lucky days to look forward to.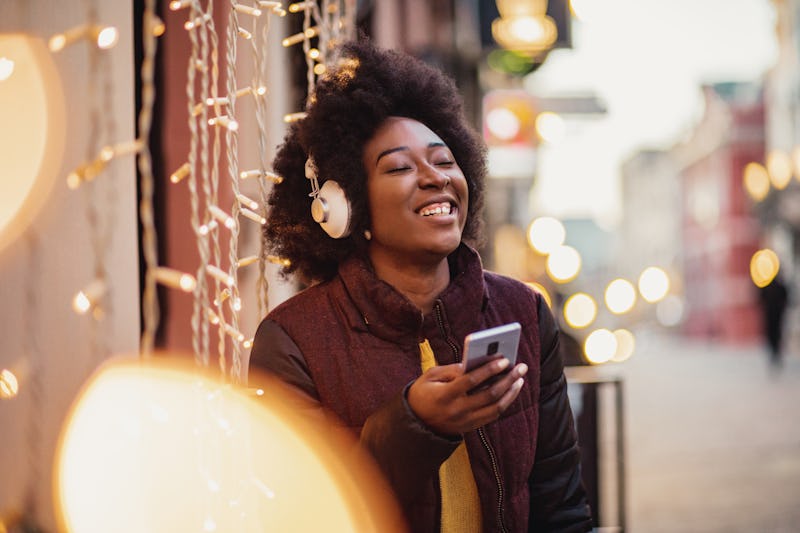 blackCAT/E+/Getty Images
Simply looking back on the astrology of 2020 is an exhausting task. Thankfully, 2021's cosmic forecast looks less rocky — and a new year also means we have a whole new batch of lucky days in astrology to look forward to. While some planetary aspects have the power to sprinkle magic over everyone's day, there are always going to be especially auspicious moments that affect certain people more than others. So when you find out the luckiest day of 2021 for your zodiac sign, you'll want to mark your calendar.
While there are still some tough ongoing planetary battles going down through 2021, there's some luck on our side. We can look forward to fewer retrogrades in 2021, as well as a fortunate conjunction between love planet Venus and passion planet Mars that only happens every two years.
When thinking about luck in astrology in general, it's important to look to the two planets known as the benefic planets in astrology, which are Venus and Jupiter. The term "benefic" refers to the planets' reputations as being generally positive and bringing a beneficial influence to a horoscope. Venus, known as the "lesser benefic," is the planet of love, luxury, and pleasure — so positive Venus aspects often indicate highly enjoyable, sensual, or fortunate experiences. Jupiter is known as the "greater benefic," because this is the planet of good luck itself. Jupiter rules over good fortune, big opportunities, high aspirations, and bountiful abundance — and it brings a positive outlook and sense of optimism to almost everything it touches.
What will you do on the luckiest day of 2021 for your zodiac sign? Read on to see what kind of magic the planets have in store for you next year and start planning your lucky-day party.
This article was originally published on