10 Netflix Original Shows That'll Take Date Night To The Next Level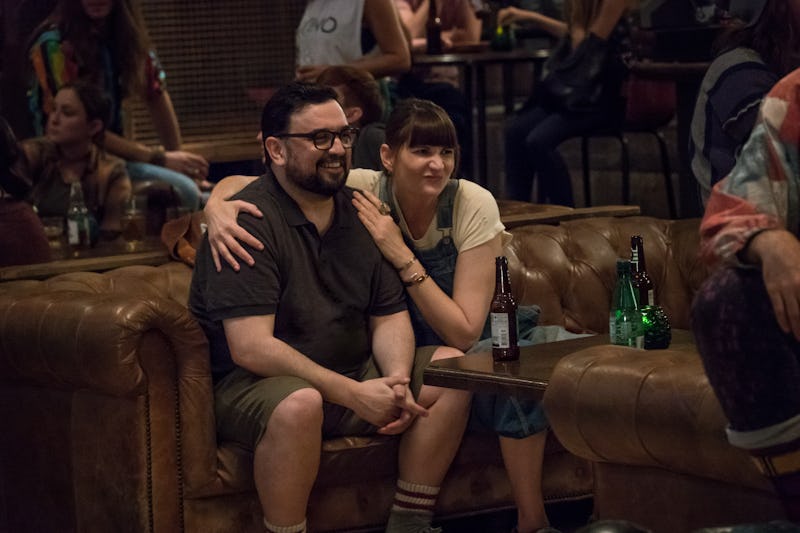 Suzanne Hanover / Netflix
Movie night is so 2013. These days, it's all about the marathon-power of the series, and no one knows that better than Netflix. But sometimes finding a show that both you and your partner can agree on for date night (or, let's be honest, the whole weekend) can be taxing. The debate around what to watch for date night comes in second only to that unanswerable enigma: "What do you want for dinner, babe?" If you and your S/O go back and forth only to wind up watching How I Met Your Mother for the zillionth time, well don't worry. Netflix has actually been spending millions of dollars on brand new streaming programing just so that you'd never have to have that argument again. Thoughtful, right? Behold: the roundup of the best Netflix original series for date night.
Everyone knows about the biggies: Stranger Things, Orange is the New Black, House of Cards, The Crown. But what about after you finish those? What are two couch-bound lovebirds to do? Below is a list of some of Netflix's lower-profile but still high-quality original series that will keep you and your partner cuddled up for hours.
Whether it's high-stakes drama, heart-warming reality, or old-fashioned rom-coms that keep you and your bae tuned in, this list has something for everyone.