11 Interesting Questions To Ask Your Partner During Dinner To Get Closer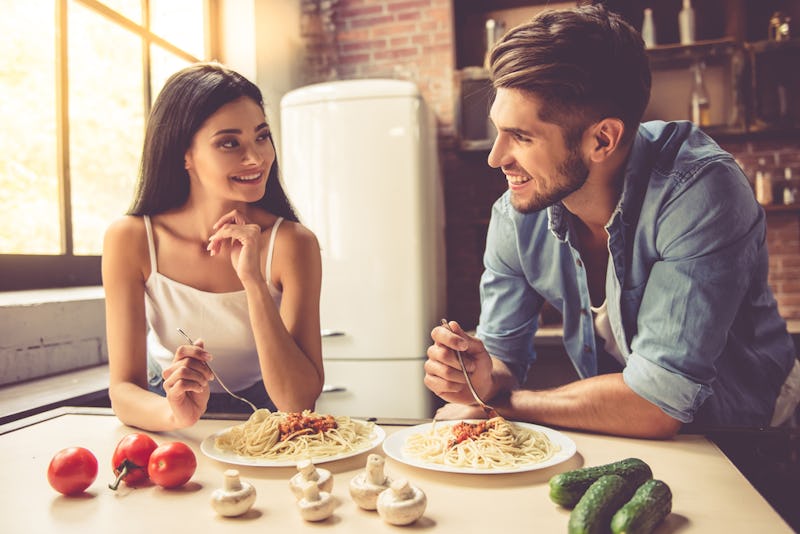 George Rudy/Shutterstock
Whether you're in a new relationship, or sitting across the table from someone you've been with for years, dinner is always the perfect time to get closer to your partner, especially if you take the time to ask each other interesting questions. These might include fun conversation starters, to something a bit more personal — and everything in between.
"Dinner is a great time to bond with your partner because it usually involves time spent away from other distractions like work and electronic devices," Jonathan Bennett, relationship and dating expert at Double Trust Dating, tells Bustle. "You have your partner's attention and conversation is generally expected."
If you feel like having a chat, take the temperature of the room and go from there. "Big life questions can be a way to take a break from the daily routine," Joshua Klapow, PhD, clinical psychologist and host of The Kurre and Klapow Show, tells Bustle. "However, if your partner is tired, or if they have had a rough day, they may simply not have the psychological bandwidth to think big." And that's OK.
There's always tomorrow. And there are always lighter questions you can ask each other in the meantime. Whatever the case may be, consider the questions below, which experts say can help bring you and your partner closer together.