These Are The Zodiac Signs That Make The Most Compatible BFFs
Some signs are just destined to be best friends.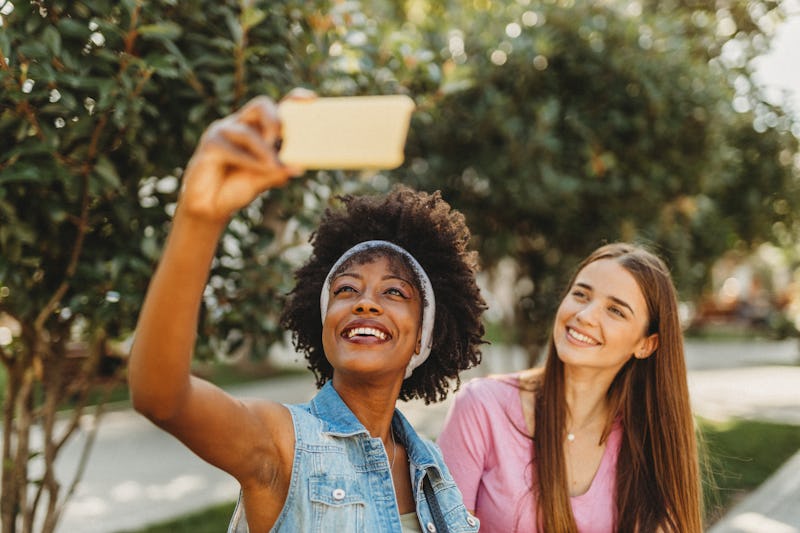 milan2099/E+/Getty Images
When we think about the zodiac signs that are most compatible, it's often in the context of romantic relationships. But do you ever wonder why certain friendships seem more challenging than others? We have so many other types of relationships in our lives, from friends to siblings to co-workers. Zodiac compatibility can be used to help you navigate your relationship with anyone. If you look at zodiac friendship compatibility, some sign combinations are destined to be BFFs while others are meant to stay forever frenemies.
"When it comes to everyday relationships — those we work with, chum up with, or just have daily contact with — we find something out very quickly that we either click or we don't," astrologer Cindy Mckean, tells Bustle. "While astrology is popular for helping you discover more about yourself and sharing romantic compatibility, it also extends to other areas of life including friendship compatibility. In astrology, 'favorable' connections between two people can make a pair more dynamic and get along better."
Although there's no guarantee that, if you're a Libra, you're going to be BFF with every Aquarius or Gemini who comes your way, there's still something to be said about how the stars affect our friendships. "There's more to making friends than just one factor," says Mckean, "but looking at your compatibility can help you determine who is likely to be compatible as friends based on your zodiac sign."
Here are the most compatible zodiac signs when it comes to being friends, according to McKean.
Source
Cindy Mckean, astrologer and psychic
This article was originally published on