11 Signs You May Be Repressing Emotional Abuse From Past Relationships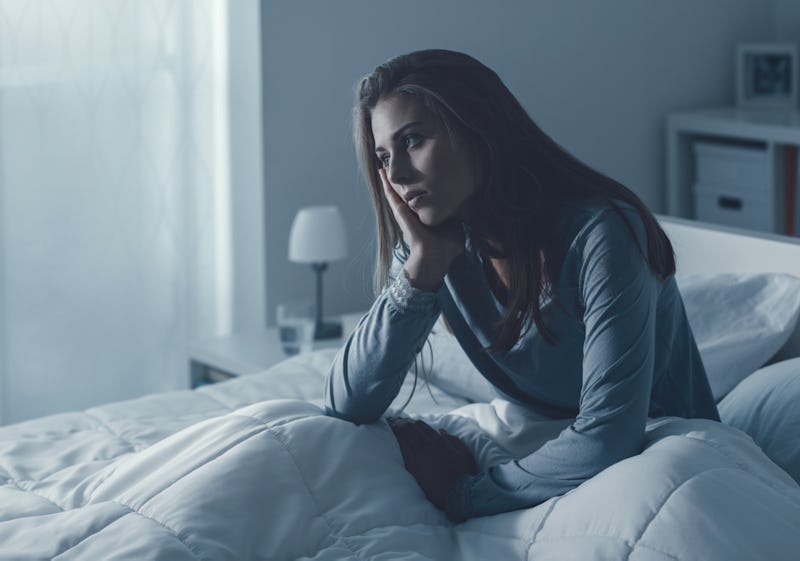 Stock-Asso/Shutterstock
Since it's rife with manipulation and toxicity, it can take a lot of time to move past the effects of emotional abuse. If you were the victim of this type of negative treatment in the past, it's possible you've even repressed it, as a way of coping. But by noticing the signs of how it might still be affecting you to this day, you can begin to move on.
"Emotional abuse is a form of abuse that uses verbal and emotional manipulation in an effort to control another person," Jovica Grey, licensed mental health counselor and founder of Grey's Counseling Services, tells Bustle. "Some examples of this may include: humiliation, manipulation, verbal aggression, belittling, and intimidation." And it can really do a number on a person.
While not everyone reacts the same way, repressing can be a very natural response. "Often, we repress these experiences because we either minimize the effects of emotional abuse, feel overly anxious or depressed when thinking [or] talking about what we have endured, or want to believe that it can 'just be put behind us,'" relationship coach Jessica Yaffa, tells Bustle.
It's important, though, to recognize the impact it might have had. Going to therapy can be a big help when it comes to uncovering old experiences and working through them, as can surrounding yourself with good people, and making plenty of time for self-care, Yaffa says.
Read on for some signs you might be repressing emotional abuse from past relationships, according to experts.