11 Surprising Differences Between Needing Space Vs. Falling Out Of Love With Your Partner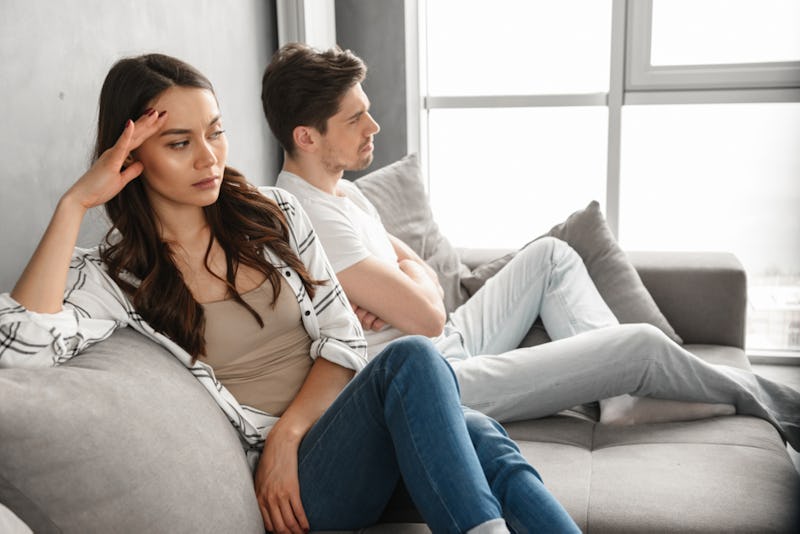 Dean Drobot/Shutterstock
Since we're often sent the message that happy relationships consist of two people who are joined at the hip, needing some space from your partner can be viewed as a bad thing. But it's important to keep in mind that taking care of yourself, and retaining your individuality, is actually healthy — and something your partner should fully support.
"Space in a relationship is normal," Jonathan Bennett, relationship and dating expert at Double Trust Dating, tells Bustle. If you need an evening alone, or want to go on a trip all by your lonesome, it certainly doesn't mean your relationship is falling apart.
But if you find that your desire for alone time is stemming from unhappiness — or feel like you'd rather be alone than around your partner — it can create some confusion for all involved.
As you figure it out, the best thing to do is keep your partner in the loop. "What you see as spending time alone could be seen by your partner as destroying the relationship," Bennett says. So if you just need some space, keep communicating and establish boundaries, so no one feels left out.
And, if you aren't sure how you feel, give yourself time and space to figure it out. To help, here are some surprising differences between needing space versus falling out of love with your partner, according to experts.