11 Subtle Warning Signs From Your Partner That They're Falling Out Of Love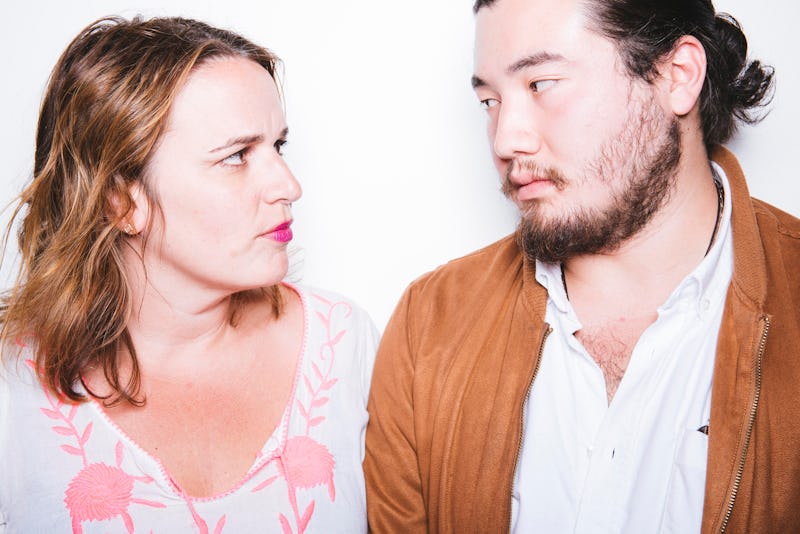 BDG Media, Inc.
If your partner has been acting differently — and you're worried they might be falling out of love — there are a few signs you can look for that may point to that being the case. Things like needing more space, no longer bothering to argue, or being less affectionate can all mean they're having second thoughts.
But instead of assuming the worst, or spending too much time trying to figure it out, funnel that energy into having a conversation with your partner. "If you think that your partner is falling out of love with you, it's best to be direct with them and ask for an explanation on why their behavior has changed," Amica Graber, a relationship expert for the background checking site TruthFinder, tells Bustle.
If it turns out they are, in fact, feeling less connected, then you can take the following steps — as long as you're both on board. As Graber says, "Couples counseling can be a great tool in helping you both work through issues and improve your communication skills."
You can also try spending time apart, to see how it feels. "In some cases, absence makes the heart grow fonder and they [may] reconsider their feelings," Graber says. "But always be prepared to let go of someone who isn't willing to fight for your relationship." Here are a few more signs your partner may be falling out of love, according to experts.