17 Signs Your Intuition Is On Point
A look at the phenomenon of gut feelings.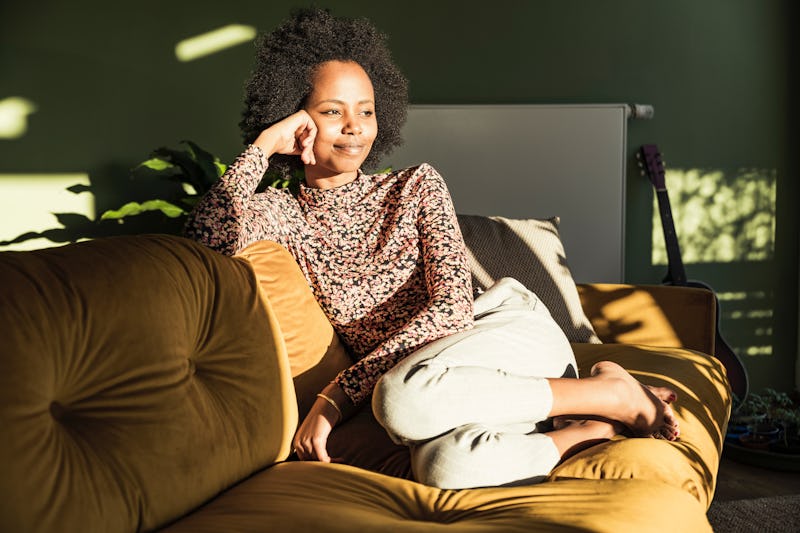 Westend61/Westend61/Getty Images
You look at the clock and it's 11:11. You think of a friend and they call. You're considering changing jobs and just like that, the perfect one is posted. These are all signs your intuition is on point — and you should consider listening to it.
Intuition is often described as a gut feeling — when you feel like you just know something — which can seem a bit nebulous. So if you want a better way to understand it, start by considering it as a culmination of all the experiences, relationships, and interactions you've had thus far in life, says certified business and life coach Dr. Sonja Stribling. "Intuition is based on your own personal awareness of a particular situation," she tells Bustle. It's why you might feel pulled in a certain direction.
There is, however, often something more magical going on. According to certified life coach Terri Kozlowski, intuition is also an unconscious awareness or wisdom that can't always be explained, which is why you might "know" something even if you haven't lived it before. "The gut instinct is the physical response your body has to something, which can be positive or negative," she tells Bustle. "It's trying to tell you to notice something that isn't on the physical level."
However you define it, you can get better at trusting your gut. Stribling suggests taking time to check in with yourself on a regular basis, just to gauge how you feel. You can also practice listening to your inner voice as you make decisions. "The more you act on your insights, the more you build your intuition and courage muscle," says certified breathwork coach and hypnotherapist Francesca Sipma. The more often you listen to the signs listed below, the clearer your intuition will be.
Studies referenced:
Breit, S., Kupferberg, A., Rogler, G., & Hasler, G. (2018). Vagus Nerve as Modulator of the Brain-Gut Axis in Psychiatric and Inflammatory Disorders. Frontiers in psychiatry, 9, 44. https://doi.org/10.3389/fpsyt.2018.00044
Sources:
Dr. Sonja Stribling, certified business and life coach
Terri Kozlowski, certified life coach
Francesca Sipma, certified breathwork coach and hypnotherapist
Lauren Paton, life coach
Micara Link, intuition expert
Jill Sylvester, LMHC, licensed mental health counselor and wellness coach
Daisy Mack, holistic wellness coach
Amanda Stemen, MS, LCSW, licensed therapist
Lisa Philyaw, MS, confidence coach
Joyce Marter, LCPC, licensed psychotherapist
Erin Dierickx, LMFT, licensed marriage and family therapist associate
This article was originally published on