12 Theories About 'Game Of Thrones' Season 8 Now That The Night King Has Been Defeated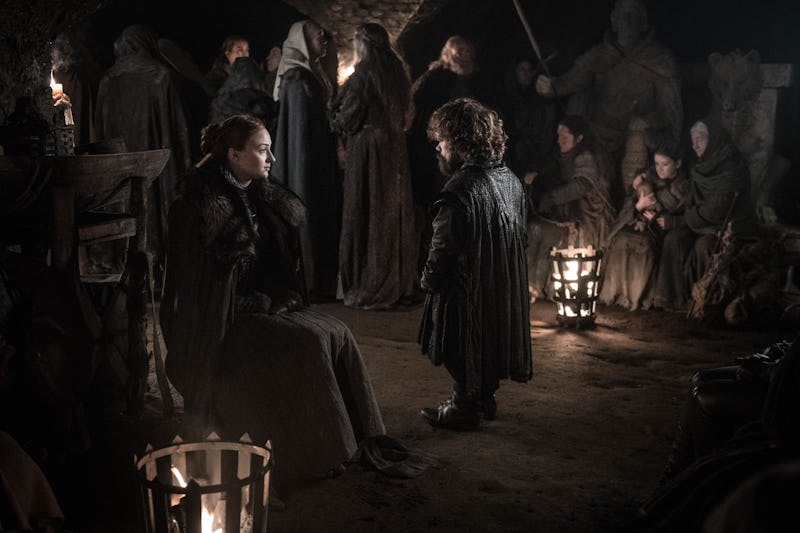 Helen Sloan/HBO
Spoilers ahead for Game of Thrones Season 8, Episode 3. During "The Long Night," Arya stabbed the Night King with her Valyrian steel dagger and the army of the dead is seemingly done with. With three episodes left in the final season, this leaves the show wide open for possibilities. Based on some Game Of Thrones Season 8 theories, fans should brace themselves for more death. And a whole lot more of Cersei.
The Battle of Winterfell had a number of casualties, but the side of the living won in the end due to a girl who does have a name, Arya Stark. While no one would say this battle that took up 82 minutes of screentime was necessarily easy, it's kind of a shock that the Night King was actually killed by the end of just the third episode this season. The White Walkers have been a threat on Game of Thrones since the very first scene of the series, but now that the Night King and his army of wights, White Walkers, and giants (among other creatures) has been seemingly defeated, what's left for the remaining characters to do?
If you're feeling lost about what will happen next, you're not alone. Here are 12 theories about the end of Game of Thrones that show there's still plenty of great TV moments in store.