12 Things About 'Real Housewives Of Orange County' That Every New Fan Should Know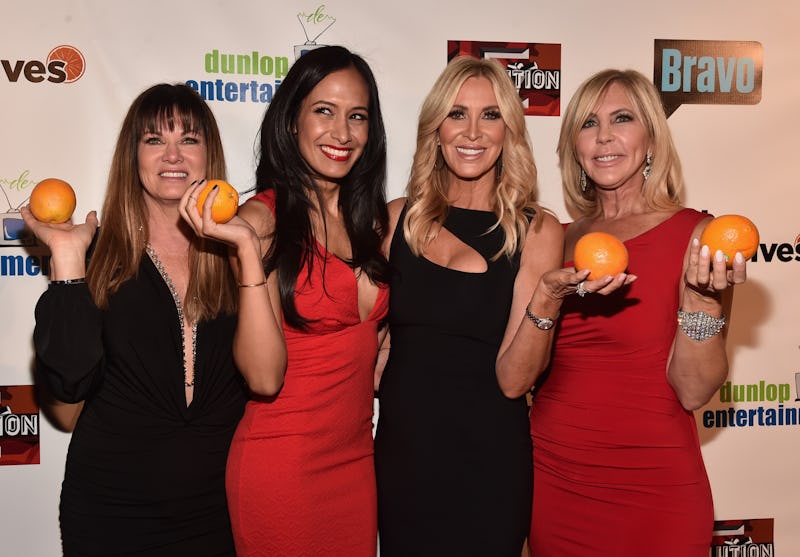 Alberto E. Rodriguez/Getty Images Entertainment/Getty Images
Hello, there. If you're reading these words, it is presumably because you are a new fan of The Real Housewives of Orange County and would like to know a little bit more about how the show got where it is now. That, or you've seen every RHOC episode and just enjoy a refresher every now and again. Whatever the case may be, this list will hopefully give you what you're looking for on some level. And if it doesn't? Feel free to break a fondant bow off of a tiered cake at Heather Dubrow's party and see yourself out.
While reading this list won't be exactly like watching every RHOC episode ever (try as you might, you will never be able to replicate marathoning the whole series), it may enhance your viewing experience from here on out. If the most recent season of RHOC was a tapestry, this roundup would ideally be like a spool of gold thread that adds a little something extra to the existing art piece.
Over 200 episodes have aired since the first series in the Real Housewives franchise debuted in March 2006. That's a lot of drama, a lot of feuds, a lot of cast vacations, a lot of theme parties, and a lot of uncomfortable moments to unpack. Let us attempt to scratch this beautifully Botoxed surface.