16 Moments From 'Jane The Virgin' That Prove Jane & Petra Are The Real OTP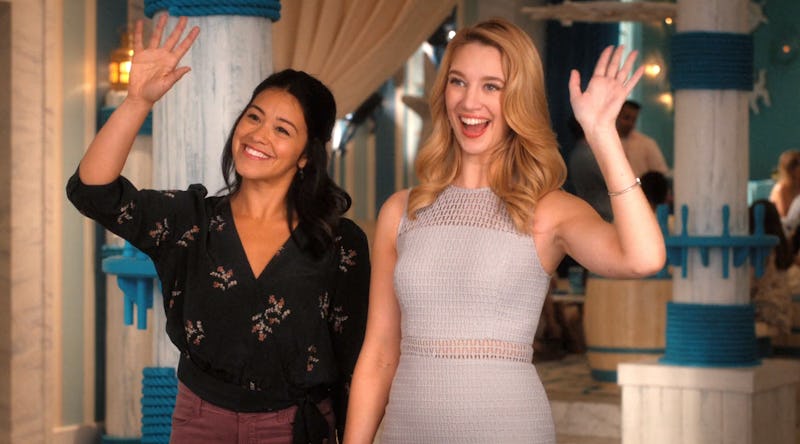 The CW
Ah, Jane and Petra. Their friendship on Jane the Virgin is almost as unlikely as a virgin getting pregnant. But through the years, they have come to love each other. There have certainly been plenty of times where their relationship has nearly unraveled. But these Jane and Petra moments from Jane the Virgin prove that while they still might disagree in Season 5, they will never stop being family.
Season 4 ended with Petra and Jane both going through some major traumas. Petra was attacked, but saved by her recent ex JR and Jane learned that Michael was still alive. So they'll both have bigger things to worry about than whether or not they're getting along when the show returns for its final season on March 27. In a way, that's a good thing since their relationship has been a rollercoaster with verbal sparring and physical altercations mixed in with declarations of friendship and love.
Jane and Petra's children are siblings and despite their romantic entanglements with Rafael, they have formed a family. So while the narrator himself has called them oil and water, these two have forged a friendship that's built on love. And since they both are in bad places at the start of Season 5, let's hope that their mutual love will be of some comfort to them. After all — when you've gone through the moments below, how can you not be bonded for life?