17 Women Reveal Their Money Goals For The New Year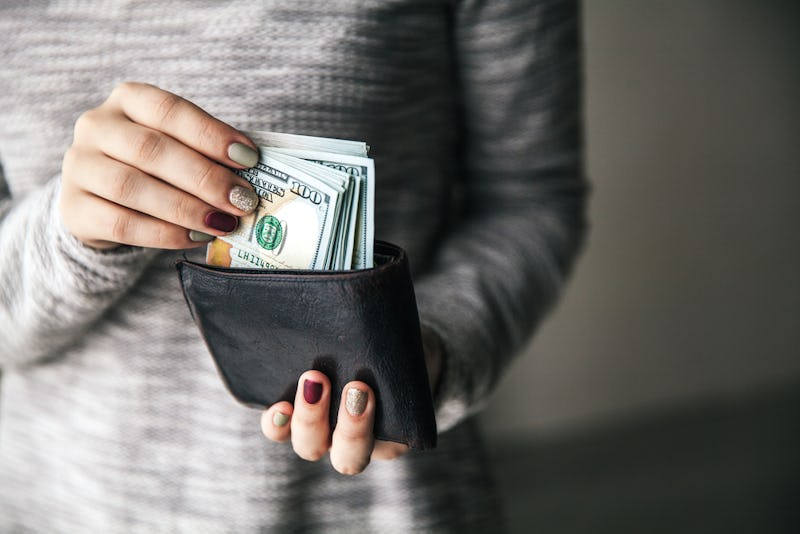 mongione/Shutterstock
Whether you had unexpected expenses and want to start a side hustle or just want to have more money to put into savings, there are all kinds of money goals to make in 2019. And, the thing is, whether you're single or married, managing your money is still something that can be completely in your control. If an overall goal for 2019 is too intimidating, just break up the goal into monthly goals, then weekly and/or daily ones — such as only buy coffee out once a week versus five days a week, and so on.
MassMutual recently polled 1,000 Americans (506 women and 494 men) ages 18-45+ and found that 26 percent of women have a New Year's resolution tied to their finances, and 31 percent said they plan to put money into a savings account. As for why these women have money goals, 17 percent indicated because they want to secure their future and protect the ones they love and 34 percent said they want to be prepared for what life throws their way.
"Budgeting and saving regularly help build good financial habits and puts you on the right track toward a brighter financial future," Tara Reynolds, head of marketing and business development with MassMutual, tells Bustle.
Below, 17 women reveal their money goals for 2019, so if you're still figuring yours out, their ideas are a great place to start to get some inspo.