24 Women Share What It's REALLY Like To Have Little Or No Savings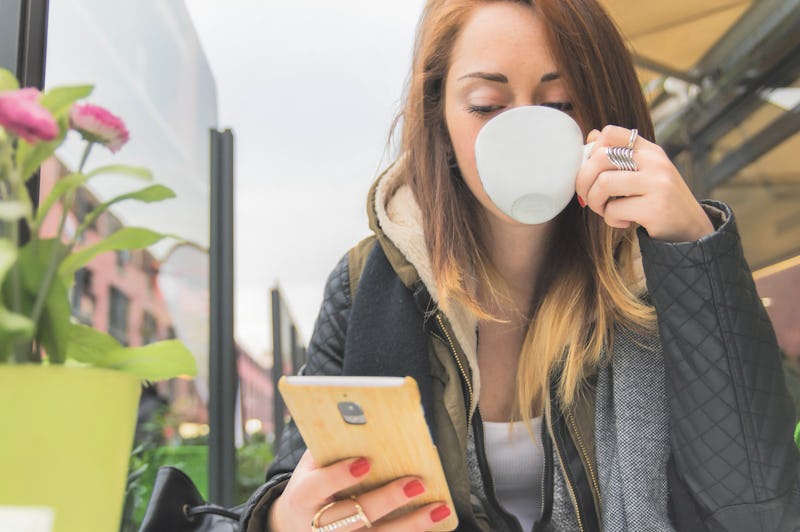 Kar Tr/Fotolia
Money is a feminist issue — and yet, women are still reluctant to talk about it. According to a recent Bustle survey of more than 1,000 millennial women, more than 50 percent of people said they never discuss personal finances with friends, even though 28 percent reported feeling stressed out about money every single day. Bustle's Get Money series gets real about what millennial women are doing with their money, and why — because managing your finances should feel empowering, not intimidating.
At some point, you've probably been there. In fact, you may still be today: You have little or no money in your savings account. In fact, it's more common than you may think, so don't worry — you're not alone. A 2017 GoBankingRates survey found that 57 percent of Americans have less than $1,000 in their savings accounts. As for those with no savings at all, 39 percent reported they had none. For Millennials 18-24, those percentages go even higher — 67 percent have less than $1,000 saved, and 46 percent have $0. As for Millennials 25-34, 61 percent have less than $1,000 saved while 41 percent have $0. While not saving almost seems to be the norm, of sorts, saving something each week is ideal versus nothing at all. I know it may seem tough — trust me, I've been there! — but with a few money tricks of the trade, it is definitely doable!
"The biggest advantage Millennial women have on their side is time — anything that is saved today will benefit from the wonders of compound interest over time," Emily Shutt, ACC, Money Mastery Coach, tells Bustle. "Delaying even a few years can have a major negative impact on their financial future. Let's say one woman starts saving $35 per week when she's 25, investing in low-fee index funds with a seven percent return on average, which is a pretty standard assumption. She'll have over $275K saved by the time she retires at age 60, whereas her friend who started saving at age 35 (just 10 years later) would have to put more than twice as much away every single week for the next 25 years to hit the same amount in retirement. Those first 10 years are so critical because of compound interest."
How Can You Start Saving If You Barely Have Money Leftover After Paying Bills?
I know you maybe wondering how you can put away even a few dollars a week if you're just making ends meet. But Shutt says there is a way. "To start saving even a small amount of money each week is a huge first step for which your future self will thank you," she says. "To do this, take a look at last month's credit card statement and see if anything pops up that isn't giving you as much value as you'd hoped, or if there's overlap that can be eliminated. The classic example is lunches out versus packing food for the office, which adds up over time, of course, but there are other less obvious 'money leaks,' like paying for Pandora or Spotify, in addition to an Amazon Prime membership — when Amazon Prime comes with a music subscription that has almost identical features, and a lot of people don't know it's there. You probably don't need to pay for both, but it's about understanding all of the features and benefits of all the things you do buy, and how meaningful they really are in your life."
It's definitely a lot to think about, whether you reduce or cut out eating out or even skip buying as often as you do. I spoke to women who have little or no savings, and here's how they're managing.