The Most Liked Instagram Of 2017 Is Exactly What It Should Be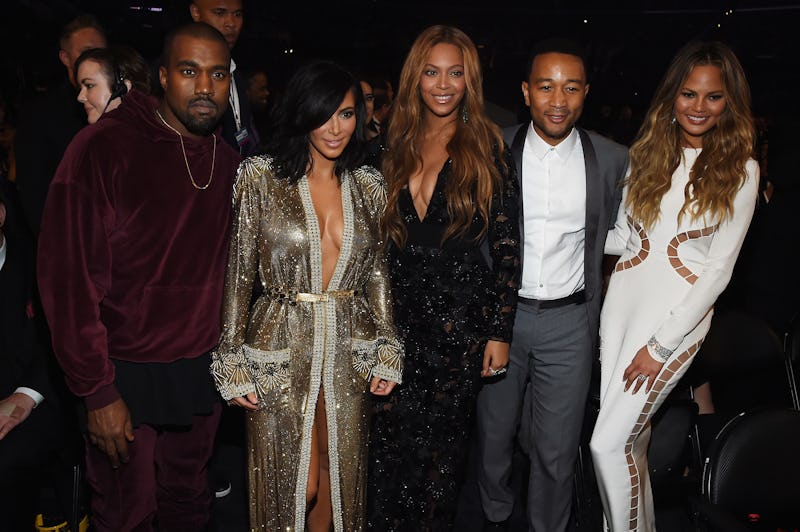 Larry Busacca/Getty Images Entertainment/Getty Images
It's that time of year again, where the most liked Instagram of the past 12 months is crowned. Being the most liked Instagram of 2017 is nothing like receiving an Emmy, Grammy, Oscar, or a Tony, but it is still something to be proud of, especially considering this year's winning photo, according to both The Verge and The Hollywood Reporter, earned 11.1 million likes. Who else gets excited when at least five people like their Instagram? Yeah, same. As for who holds this oh-so prestigious title? Drum roll, please...
It is none other than Beyoncé Knowles. That's right, Queen Beyoncé has the most liked Instagram of 2017. Now, which photo scored her the honor? Of course, it's Bey's twin pregnancy announcement she posted on Feb. 1. It's probably the most memorable way a celebrity has ever revealed they were expecting two more babies. As you most certainly recall, the Grammy-winning singer posed in front of a luxurious backdrop of flowers in her bra and underwear and with a green veil draped over her head and face.
Accompanying her birth announcement, she included the following:
"We would like to share our love and happiness. We have been blessed two times over. We are incredibly grateful that our family will be growing by two, and we thank you for your well wishes. - The Carters".
Once people got past the photo and read the caption learning she wasn't having one, but two babies, well, she almost broke the internet.
So much so, on Feb. 2 (only one day after her pregnancy reveal), THR reported Beyoncé broke an Instagram record with the image becoming the most-liked IG of all time (so far) and beating Selena Gomez, who previously held the title for the Instagram ad she shared of herself drinking a Coca-Cola. Gomez's photo currently has over 6.8 million likes.
Beyoncé beat out both Cristiano Ronaldo and Gomez (she remains the celebrity with the most IG followers, 130 million-plus, to be exact), who both made the top five most-liked Instagrams of the year.
Famous soccer player Ronaldo's Nov. 12 photo celebrating the birth of his daughter came in second and an image of himself with his twins earned the fifth spot. Gomez's Instagram announcing her kidney transplant with her friend Francia Raisa placed fourth. As for the third spot, well, Bey nabbed it, as well, with the photo revealing her twins, Rumi and Sir Carter for the first time since their birth.
If you couldn't tell, there seems to be a theme here: babies. When it comes to the Lemonade artist, well, her fans get excited when she does anything. However, when she unveils she's expecting twins? Yeah, they freak out — just a little bit.
It's no surprise Beyoncé's famous twins pregnancy photo has so many likes. She did an entire photo shoot that was captured by Awol Erizku and beyond glorious. It was unique. It stood out. It was so Queen Bey. It became such an internet sensation that people started analyzing it for religious imagery. It even became a massive mural.
The 36-year-old artist has always been known for her Instagrams, especially since she is a pretty private person. Whenever she posts anything, well, it's always draws attention. From her famous Halloween costumes to her own mini-photo shoots to whenever she poses in front of that mysterious wall, her Instagram is worshipped.
Clearly, Beyoncé is the queen in every area of her life, including Instagram. it was only bound to happen that she'd earn the most likes one day. Most everyone will probably agree that her IG announcing she was pregnant with twins deserves such a high honor.