22 Gifts For People Who Love Dessert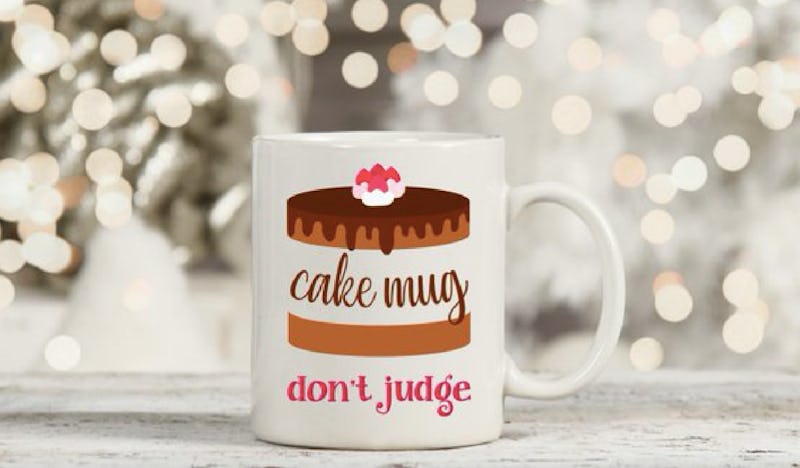 Etsy
Do you know someone who eats dessert before dinner? Do you have a friend whose idea of balance is having salad for lunch so they can have froyo dripping in caramel sauce immediately after? (1) Keep those people close, because they're very wise, and (2) treat them right this holiday season with one of these 22 gifts for people who love dessert.
Dessert has reached a new level, and people are really starting to think outside the (cookie) box. Edible cookie dough — minus the raw egg — is all the rage these days. Someone went and created mayonnaise-flavored ice cream, because why not? There's 24-karat gold ice cream to make you feel like royalty, and things got awkward with pickle doughnuts.
I haven't even gotten to unicorn macarons, Ben & Jerry's ice cream bagels, and the countless crockpot dessert recipes that will make your mouth water and your home smell like a dream.
I'm not drooling. Yer drooling! Okay fine. I'm drooling.
The holidays are around the corner, and it's the perfect time to buy something your dessert-loving friend will adore. This year, give the the gift of sugar and sweetness. Here are 22 delicious ideas to get you started.