Group Tours Aren't Just For Boomers. Here's Where Millennials Tours Are Going In 2020.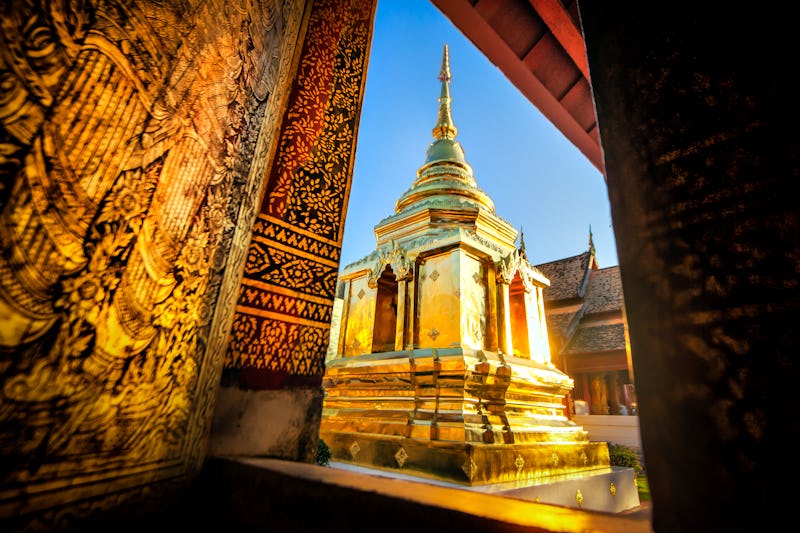 DoctorEgg/Moment/Getty Images
With only a few days of 2019 left, you may already be daydreaming about your travel plans for 2020. Instead of going solo or with close friends, what about trying out an organized tour? Travel tour companies aren't just for boomers — they're a great way to see a whirlwind of countries and have all the logistics taken care of.
"More and more, millennials and Gen Z are spending their money on experiences, which includes travel," Christie Hudson, head of communications for Expedia North America, tells Bustle. "It shows that this age group is not just interested in traveling, but they also want unique, personalized experiences — which is probably why we're seeing millennials seeking out destinations (like the ones on these lists) that offer culturally rich experiences."
But with the world being, well, the whole world, where do you choose to go first? Bustle asked a few group travel companies to share what destinations are the most popular so far for 2020. Bustle also spoke with Mary Silva, a writer at Johnnyjet.com, to give her input on how to choose a trip.
"The destinations featured in the lists have common threads — they are budget-friendly, culturally diverse, and are a bit off-the-beaten-path," Silva tells Bustle. The locations evoke a sense of adventure and look good on social media, she says, thanks to beautiful landscapes and interesting architecture.
Here are just a few (OK, quite a few) suggestions for where to book your next tour.