The Best Quotes From Bob Dylan's Nobel Prize Speech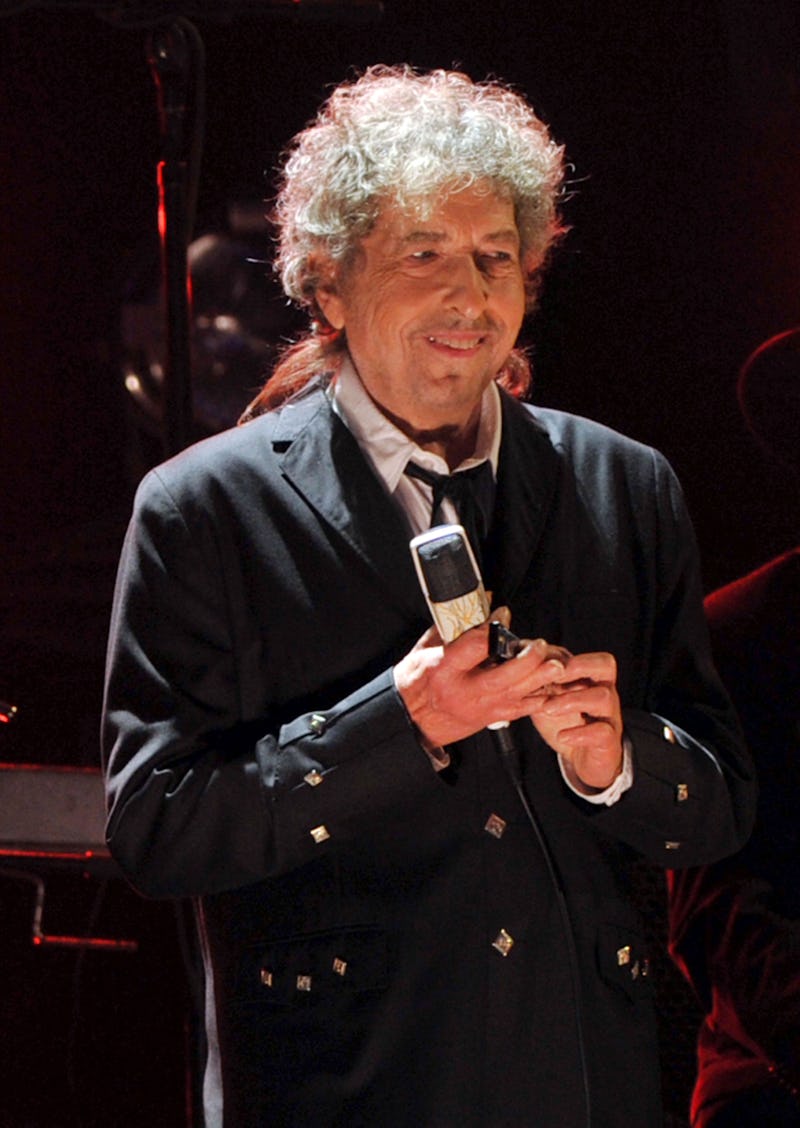 Kevin Winter/Getty Images Entertainment/Getty Images
Folks, it finally happened. Mister Bob Dylan — A.K.A. the 2016 Nobel Prize in Literature laureate — has recorded his acceptance speech for the Swedish Academy, and you can listen to it right now! I've pulled the five best quotes from Bob Dylan's Nobel Prize lecture for you below, but it's well worth listening to the full 27 minutes of Dylan's amble through his literary influences.
It's been a long and narrow way to here for Dylan, whose Nobel win has been controversial, to say the least, since it was announced last October. The folk musician gave a signature, cryptic response to the good news, leading many Internet denizens to denounce him as disrespectful of the honor, an opinion that resurfaced when Dylan revealed that he would be unable to attend the Nobel Prize Ceremony in December. Booksellers wondered if Dylan's win would hurt their bottom line, and conventional authors came down hard on the Swedish Academy, prompting none other than Stephen King himself to come to Dylan's defense.
No amount of criticism will change the fact that Bob Dylan won the 2016 Nobel Prize in Literature "for having created new poetic expressions within the great American song tradition." A masterful poet, Dylan deserves his Nobel win, and his prize lecture will convince you, if nothing else will.
Check out my five favorite quotes from Bob Dylan's Nobel Prize lecture, and share your favorite moments from the speech with me on Twitter!