The Book About The Golden State Killer Is Being Updated Now That A Suspect Has Been Caught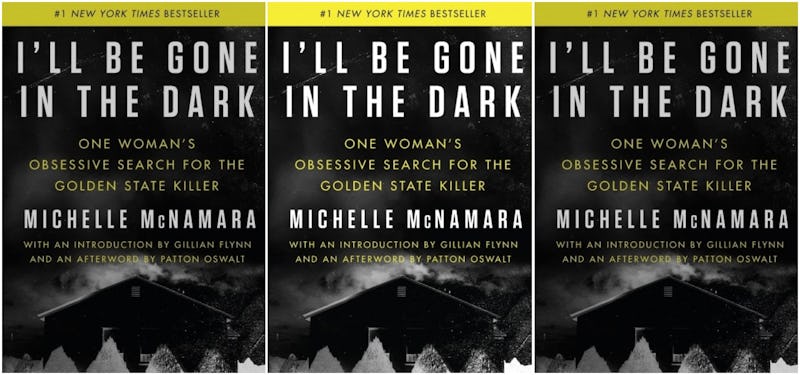 If you can't stop thinking about Michelle McNamara's bestselling true crime book about the Golden State Killer in the wake of his shocking arrest Wednesday, I have some amazing news for you: I'll Be Gone In the Dark is getting a new chapter, and it will focus on the suspect's life, crimes, and arrest.
On Thursday, Billy Jensen — the book's co-author who helped complete it, along with researcher Paul Haynes, following McNamara's tragic death in 2016 — confirmed there will be a new chapter of I'll Be Gone in the Dark. "We will definitely touch on how they found him [and] as much as we can find out about his life," he told The Daily Beast of the plan for an updated paperback version of the bestselling book that will include details of this week's incredible break in the case, including who the Golden State Killer is and what he has been doing for the last 40 years. "We are also building a timeline of where and when he's been, to see if there were any other reported crimes that could be attached to him."
When it was published in February, I'll Be Gone in the Dark became an instant bestseller that true crime fans have not been able to stop talking about. After news broke this week that the infamous subject of McNamara's book had been arrested, interest in the title exploded even more, and Amazon sold out of it overnight. Even Barnes & Noble currently has it listed as "Temporarily Out of Stock." Clearly, readers are hungry to learn all they can about the Golden State Killer from the talented and determined writer who made it her life's work to catch him.
I'll Be Gone in the Dark: One Woman's Obsessive Search for the Golden State Killer by Michelle McNamara, $18, Amazon
A journalist and the creator of True Crime Diary, McNamara spent years researching the Golden State Killer, interviewing victims, tracking down old police reports, and swapping notes with various members of law enforcement, all in the hopes of unmasking the illusive serial rapist and murderer who terrorized California residents in the 1970s and 1980s. Though many believed the culprit to be dead, in jail, or completely gone with the wind, McNamara was passionate about the fact that he would be found, and her continued coverage of his crimes helped bring renewed attention to the decades old cold case. Tragically, McNamara died suddenly in her sleep in 2016 while she working on I'll Be Gone in the Dark, and a full two years before the Golden State Killer was arrested. Her husband, comedian Patton Oswalt, pushed to have her book completed and published after her death. When news broke Wednesday that authorities had the Golden State Killer in custody, he honored his wife in a series of touching social media posts, saying he hoped to have the chance to confront DeAngelo himself and read McNamara's chilling letter to killer in person.
The Golden State Killer suspect in custody, 72-year-old former police officer Joseph James DeAngelo, was arrested overnight on Tuesday at his home in Sacramento County, the same county where his reign of terror began over 40 years ago. When authorities arrived at his house, according to police, DeAngelo was completely shocked — in fact, he even had a roast in the oven. He has already been charged with eight murders across three different counties in California, but authorities believe he is responsible for at least four other murders and over 50 rapes, not to mention hundreds of home invasions.
For victims and their families, DeAngelo's arrest is the justice they have been waiting decades to get. For true crime aficionados and I'll Be Gone in the Dark fans, it's an incredible new chapter to a fascinating story, one they will actually get to read in the forthcoming paperback version. There is still no official release date for the book, but according to Jensen, he and Haynes are in talks now. In the meantime, readers can get their Golden Stake Killer fix by following DeAngelo's case, or checking out the upcoming HBO adaptation of I'll Be Gone in the Dark.