5 Times Writers Helped Bring Down The Criminals They Wrote About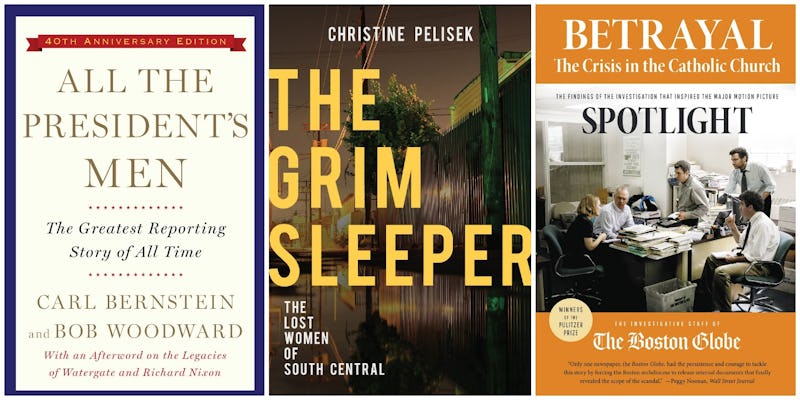 If you've read Michelle McNamara's bestselling book I'll Be Gone in the Dark, then you already know that author was driven to write it by a desire to catch the Golden State Killer (a name she coined) above all else. Like so many other writers who wade into the murky waters of unsolved crimes, McNamara wanted her work to bring her more than just money and fame; she wanted it to help deliver answers, to uncover the human face behind the mask of the monster that terrorized California with rape, murder, and burglary for a decade. That is why her husband Patton Oswalt was celebrating on Twitter on Wednesday morning after news broke that Golden State Killer has reportedly been caught and McNamara posthumously became one of the many writers whose work helped catch a criminal.
While you're waiting on bated breath for news about whether or not the man recently arrested in California is indeed the Golden State Killer, check out these five other times writers and journalists were crucial to solving a crime. From instances of political corruption to stories of serial murders, these cases couldn't have been cracked without the hard work of determined writers. They didn't all help catch an elusive killer like McNamara likely did, but they did assist in making sure justice was served.