7 Dates To Take Yourself On This Summer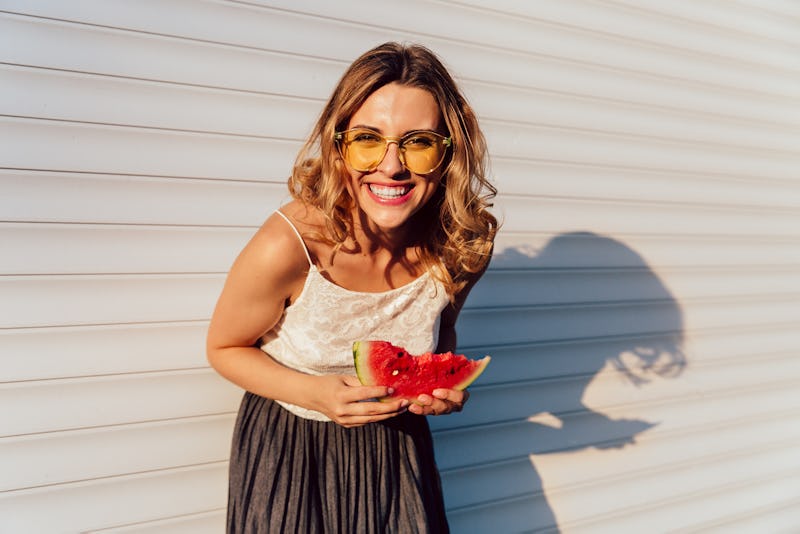 Maksym Azovtsev/Fotolia
While most people probably hear the word "date" and immediately picture an amorous, candlelit outing between two people, a romantic date isn't the only kind of date you can go on. Going on dates by yourself is a great way to practice self-care: you get to indulge in whatever makes you happy — whether that's a surf and turf dinner or a spa day — and you can use your solo time to get to know yourself better. And what better time of year to date yourself than summertime, when you have almost endless options for date activities?
"Spending time alone is a wonderful way to build confidence and rally your spirit of independence," Amica Graber, a relationship expert for the background checking site TruthFinder, tells Bustle. "Spending time with your own thoughts is a wonderful way to get new perspectives on challenging problems or learn new insights about yourself."
Even if you're in a relationship, going on dates with yourself can be super beneficial to your well-being. It's an important reminder that, regardless of your relationship status, you're worth spending time and energy on. Plus, if you are single, it's great to spend time getting to know yourself because you'll be in touch with you really are. So the next time you want to show yourself some love, here are seven ideas for dates you can take yourself on this summer.