7 Everyday Worries That Can Mean You Should Pay Attention To Your Anxiety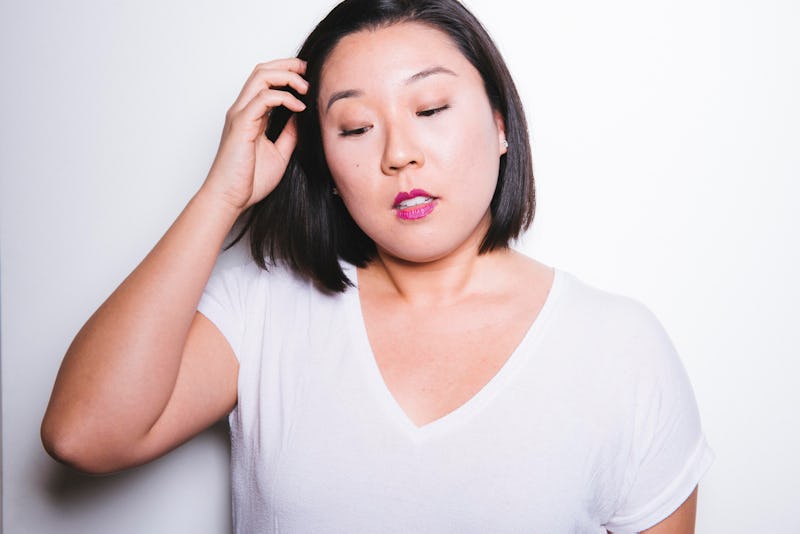 BDG Media, Inc.
Each and every one of us experiences worry, anxiety, and stress occasionally. It's common to have a touch of anxiety over an upcoming work event, for example, or a moment of stress after a long day. But if you find that you're worrying every day — and it's starting to impact your life — it may be a sign this anxiety needs paying attention to.
"While a certain level of apprehension is normal — and at times even motivating — when worry prevents you from living your life (e.g., missing classes, calling out of work, affecting your social life, etc), it may be indicative of a formal anxiety disorder," licensed psychologist Dr. Farrah Hauke, tells Bustle. This is what separates everyday anxiety from a true anxiety disorder.
If you feel anxious every day, or have a few worries you just can't shake, "the next step would be reaching out to a licensed mental health professional to begin working on identifying triggers, stressors, and irrational thoughts that are causing or exacerbating anxiety," Dr. Hauke says, "as well as learning coping skills to better handle anxiety." Read on below for a few worries that, should they happen every day, may be a sign that it's time to pay attention to your anxiety.