7 Fascinating Signs You And Your Partner Were Never Really Meant To Be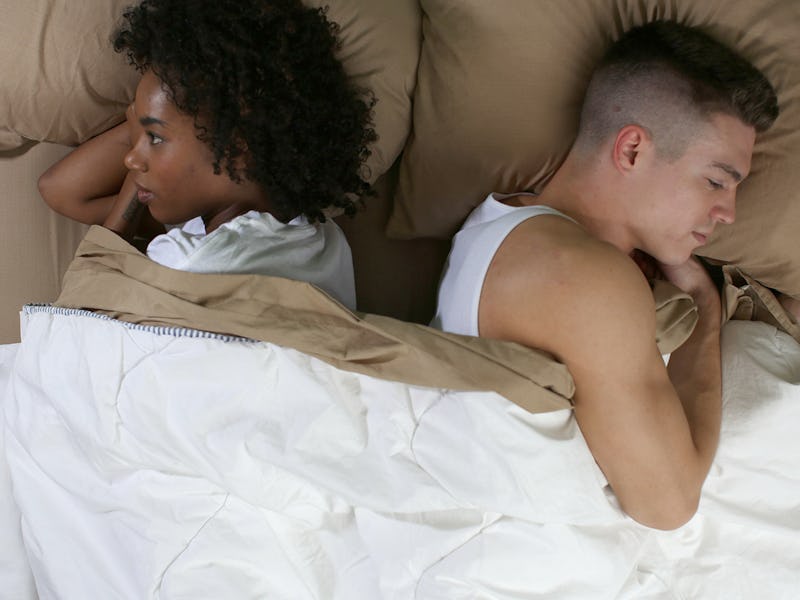 Ashley Batz/Bustle
It's never easy to let go of someone you truly believed was "The One." When you have a deep connection with someone, it's even harder to cut that cord for good. It sometimes can be easier to stay stuck in a not-so-great situation than realize that something really isn't meant to be. So if you want to break out of that cycle and know if you and your partner were really not meant to be, experts say there are some very telling signs you can look out for.
Everyone will feel differently when they do finally meet the person they were mean to be with. But as psychic and spiritual counselor Davida Rappaport tells Bustle, there are three basic things you can look out for: an amazing connection, subtle chemistry and a mental connection.
The amazing connection can make you feel like you've known this person your entire life and the mutual attraction is undeniable. "The connection (not just chemistry) is on another level," Rappaport says. For instance, your interests and your likes and dislikes may be in harmony. This is something that should continue to build from date to date, and should not diminish or wane quickly, she says. The subtle chemistry will make you feel right at home with this person, and the mental connection can make communicating easier.
But when you're not meant to be, it's a totally different story. So here are some fascinating signs that you and your partner may not be good for each other, according to experts.