10 Surprising Signs You've Met "The One"
Psychics reveal how to use your intuition with a new partner.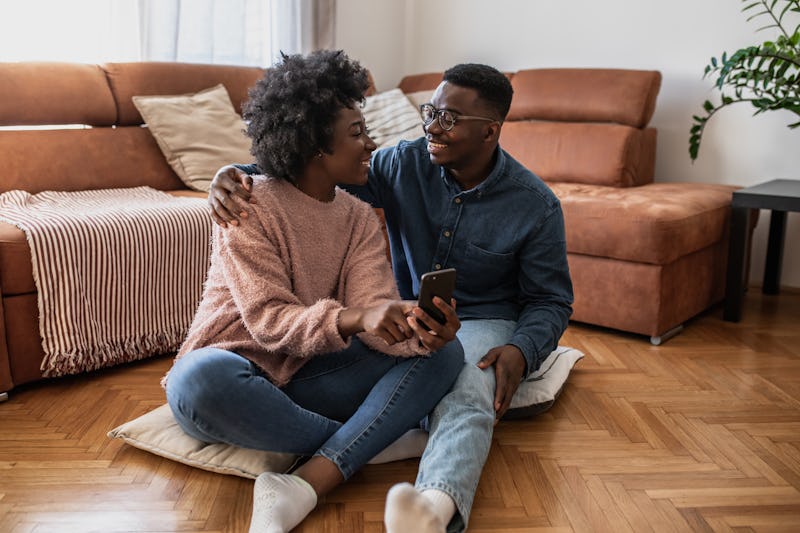 Riska/E+/Getty Images
So you've started dating someone, and already, it's unlike any other relationship you've ever had before. Your personalities mesh well, your differences complement each other, you feel at ease with your partner, and everything just seems to click. Some believe that when you meet "The One," you'll just know. But if you're wondering whether your relationship is really meant to be, psychics say there are some signs you can look out for.
If we could tell whether or not someone was "The One" immediately, we wouldn't have to deal with so much heartbreak along the way. But since that's not always possible, consulting a psychic who specializes in love and relationships can show you the early signs you've met "The One." Even if you're not 100% sold on psychics, they can offer guidance and insight into your life at the very least. They're also an option if you're worried you've wasting time and energy into someone who might be wrong for you.
Astrologer and psychic medium, Suzie Kerr Wright uses a combination of tarot, astrology and mediumship in her readings. For her, knowing whether a client's current partner or person of interest is "The One" can be seen in the cards, identified in their astrological chart, or felt through strong intuitive hits. "I'm not one for pulling punches, so I tell it like I see it either way," Wright tells Bustle. "But the positive relationships do feel different. As a psychic, I feel what both people are feeling for each other and it's almost overwhelming sometimes."
As a medium, "one of their loved ones may come through and say, 'I like this [person] for you,'" she says.
In general, psychics are highly intuitive. But that doesn't mean you can't use your intuition to determine if someone is right for you, too. So here are some early signs you've met "The One," according to psychics.
Sources
Suzie Kerr Wright, astrologer and psychic medium
Karen Rontowksi, psychic and tarot card reader
Davida Rappaport, psychic and spiritual counselor
Lisa Barretta, psychic
Angela Lenhardt, intuitive life coach and author of A Charmed Journey: An Inspired Guide to Personal Transformation
This article was originally published on