7 Signs Your Partner Is With You Physically But Not Deep Enough Emotionally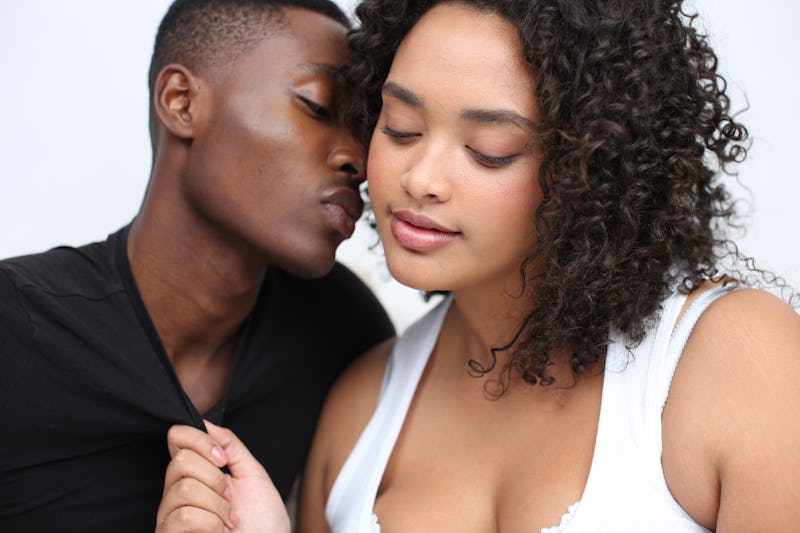 Ashley Batz/Bustle
Physical attraction may bring you and your partner together, but emotional connection is the key to keeping you two together. It's great to have a partner who's physically attracted to you and likes spending time with you. But if your partner is not invested enough emotionally, experts say, it may take a major toll on you.
"Without an emotional connection, our relationships feel joyless, lonely, and dull. We feel less important," relationship expert, Teresa Solomita, LCSW-R, tells Bustle. "Humans want to be seen, understood, mirrored, and cared for. We want to know our partners have our back and are there to listen when we have good or bad news." When you're with someone who's not present enough emotionally, that basic need to be seen and cared may not be fulfilled.
An emotional connection is something that's built through time spent together, communication and allowing yourselves to be vulnerable. It's a type of deeper connection that separates romantic partners from platonic friends.
Unfortunately, not everyone is comfortable opening up due to childhood experiences or a past relationship. Because of that, Licensed Clinical Psychologist, Lucy Bichsel, Ph.D., tells Bustle, they become afraid of being hurt, shamed, or rejected and may shut that part of themselves down.
It's not always easy to tell if your partner isn't willing to create emotional depth in your relationship. So here are some signs to look out for, according to experts.