7 Subtle Ways Women Are Shamed For Their Sexuality On A Daily Basis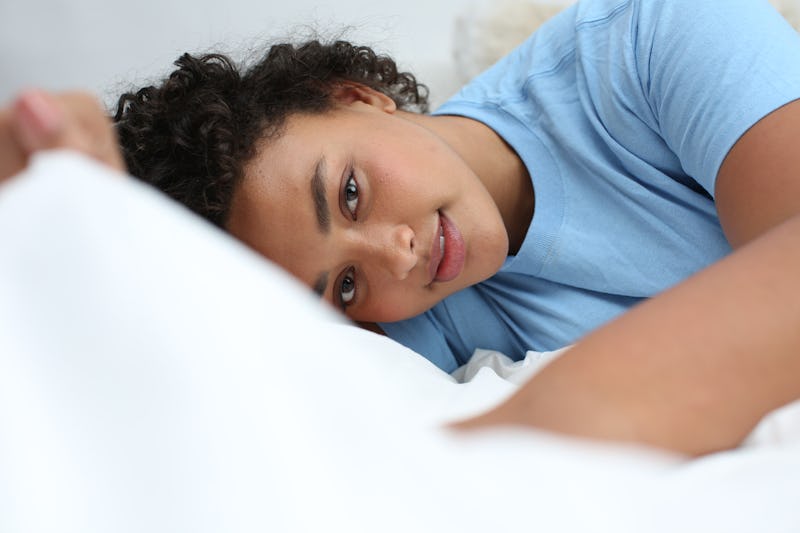 Ashley Batz for Bustle
There's nothing wrong with any woman's sexuality. Full stop. There's no right or wrong way to look, sound, or act in bed. There's no right or wrong number or type of people to sleep with. There's no right or wrong sexual act to be into. Unfortunately, society teaches us otherwise. Women are taught to feel ashamed of their sexuality before they even start having sex. They're taught that there's something wrong with the appearance, smell, or taste of their genitals; with the size of their sex drive; with the content of their sexual fantasies. And by teaching women this, what we're really teaching them is that they are the inferior gender.
"We're told of tales of princesses and damsels growing up," sex educator Lola Jean tells Bustle. "How a kiss from their true love breaks the curse and they lived happily ever after. This notion may be slightly outdated, yet still pervasive in modern society. It's the madonna/whore complex. It is slut-shaming. It is the belief that a woman should only engage in her sexual desires when she is in love, or when there is an emotional connection."
This view of women as the purer, less desirous sex still serves to demean them every day. Here are some subtle ways women are constantly shamed for their sexuality that need to stop ASAP.