7 Surprising Signs Your Relationship May Not Be Headed Towards Marriage, According To Experts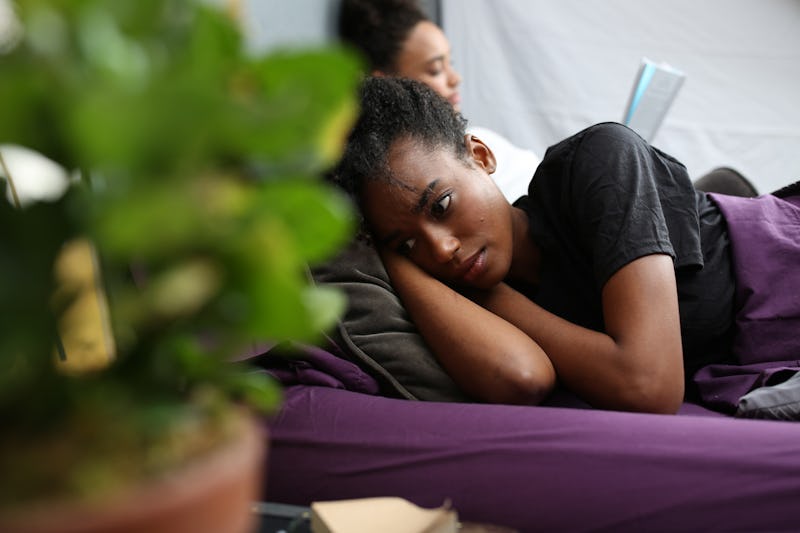 Ashley Batz/Bustle
Sometimes it takes people a little while to figure out what it is they really want out of a relationship. But if marriage is what you really want, it's better to know sooner rather than later if your partner wants that too. Talking to your partner is obviously the best way to find out whether your relationship is headed for marriage or not. But if you're not quite ready to talk about it yet, there are some subtle signs you can look out for.
"There are many red flags that signal a relationship will not make it to marriage," psychotherapist Vanessa Watson-Hill, LCSW, tells Bustle. "Conflict avoidance is one of the most destructive behaviors that indicate a relationship will not end in marriage."
While it may seem like an argument-free relationship is a healthy relationship, Watson-Hill says, that's not necessarily true. "A couple that avoids conflict is not building important communication skills and ways of managing conflict needed for a healthy marriage." A couple who's headed for marriage works on making their connection stronger each day. Connection isn't just built through shared laughs and deep conversations. It's also built through ongoing dialogue about uncomfortable issues and navigating conflict
So if you and your partner don't fight at all because you try to avoid it, your relationship may not make it. According to experts, that's not the only surprising sign to look out for. Here are some other subtle signs your relationship may not be headed towards marriage that you should be aware of.