What It's Like Getting Dumped For The First Time, According To 11 Women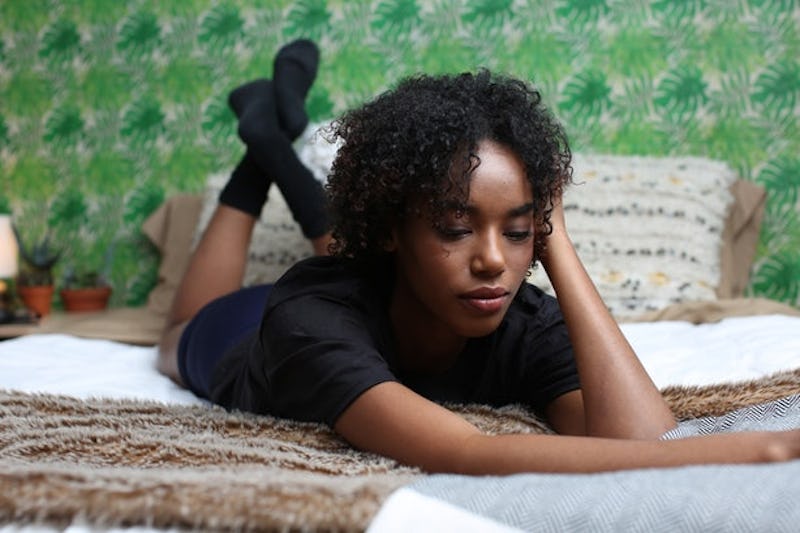 BDG Media, Inc.
No one likes to get dumped. After all, you may think things are going well with the person you're dating, and then BAM. It's over. Sure, there may have been a few warning signs here and there, but you didn't think they'd cause a breakup. Maybe the person's ex came back into the picture, you two had a fight and couldn't come to a compromise about something, or the person you were seeing realized your values were different than theirs. But whatever the reason was, the end result was the same: You got broken up with, and getting dumped for the first time is often the most painful as far as breakups are concerned.
"Relationships are part of how we learn who we are and what we want — and breakups are part of package," Dr. Kate Dow, psychologist/empowerment mentor, tells Bustle. "They are difficult irregardless of who initiates it. The challenge is having enough positive support in your life to help you from believing it's all of your fault or you are not worthy. When we can look at relationships as experiences to grow from, rather than who is good or bad, we can reap the benefits from them, even when it included getting 'dumped.'"
Like Dr. Dow says, as bad as they are, breakups are educational. For instance, perhaps you could have been more cognizant of the red flags, and you will be for your next relationship. And if the breakup was truly a surprise, maybe the lesson was that you would never do an out-of-the-blue breakup to someone in the future. In any case, it's probably happened to everyone at some point, so you can share your stories and comfort each other. Below, 11 women share what it was like getting dumped for the first time.