7 Ways Our Culture Devalues Femininity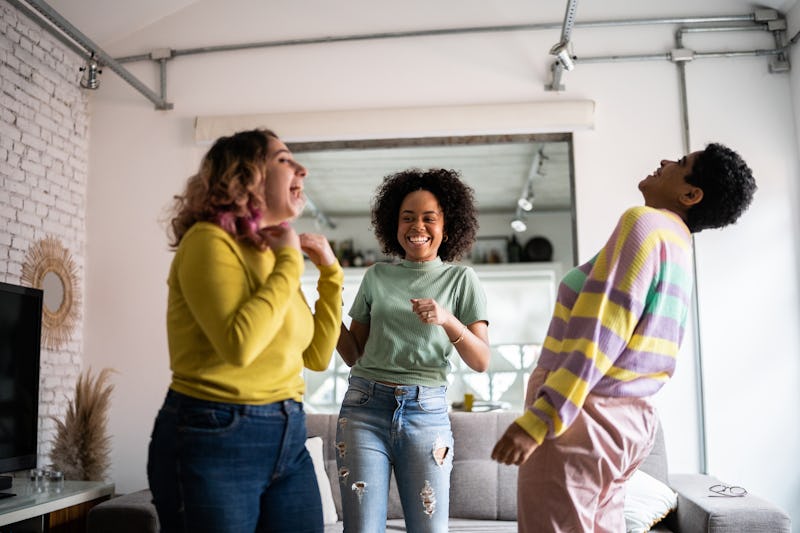 FG Trade/E+/Getty Images
If you want to see just one example of the subtle ways our culture devalues femininity, all you have to do is Google a few things. First, search for "define masculinity," and look at how it's used in the example sentence. It says, "Handsome, muscled, and driven, he's a prime example of masculinity." Now Google "define femininity." That sentence reads, "She celebrates her femininity by wearing makeup and high heels." I was going to try to make some point about how "Wooow, look at the stark difference between how men and women are viewed wooow," and maybe there's something there about women being valued for how they look and men being valued for what they do. But my gut reaction to high heels and makeup being "bad?" That's exactly what I'm talking about. Our culture devalues femininity in all kinds of ways, and so much of the time, we don't even notice it's happening.
Despite the 56 percent of males who'd like to wish it so, sexism is far from over. In the same way that having a black president didn't end racism, things like Hillary Clinton being the first woman nominee of a major party didn't end sexism. Racism and sexism and other -isms like them exist and persist based on who has historically been in power and what continues to be valued as powerful. The way we think about women is deeply embedded into our culture. Although all of these things are important and notable and needed and good, it will take more than one presidential candidate, one successful movie, one Beyoncé performance for society to view women (and characteristics associated with women) as equal and as important as men.
Blatant sexism is getting easier to call out and acknowledge. This isn't to say that blatant sexism doesn't still exist, as evidenced by these facts on sexism from Mic. However, people arguably have an easier time understanding why violence and harassment against women is bad than, say, why calling something "girly" shouldn't be an insult. This in no way is meant to compare those two examples as equally harmful; they aren't. But the subtle way we talk about women, the nuanced ways we view attributes associated with women, become ingrained in us individually and as a culture. The less we value characteristics attached to women, the easier it is to justify devaluing women as a whole.
Here are just a few ways our culture devalues femininity. So, the next time you hear or see them, you can call them out for what they truly are: sexist garbage.