7 Ways To Help DREAMers Get The Support They Desperately Need Right Now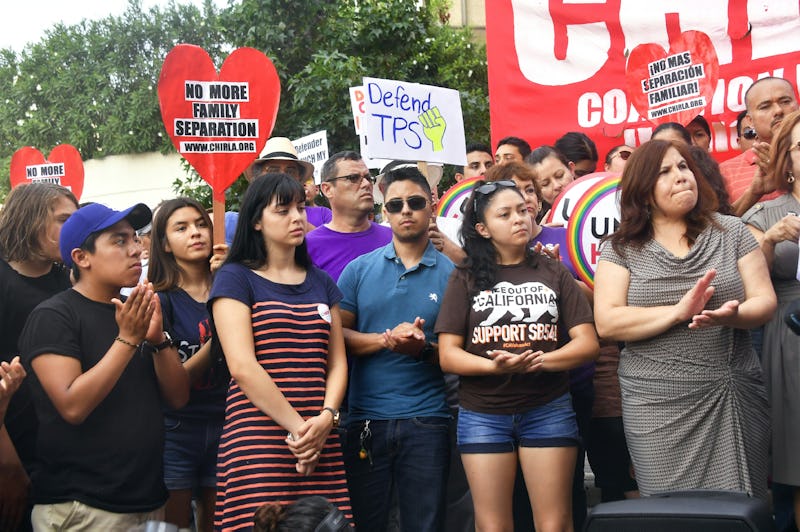 FREDERIC J. BROWN/AFP/Getty Images
With President Trump's surprise decision to end President Obama's DREAMer program, otherwise known as Deferred Action for Childhood Arrivals or DACA, the lives of thousands of so-called Dreamers may suddenly be upended. If you have a heart, you're probably wondering how to help Dreamers who are now worried about being forced out of the only home they've ever known. UPDATE: Jeff Sessions announced during a press conference Tuesday morning that the White House plans to "rescind" DACA.
Trump's decision about DACA has not been finalized yet, but Politico's original report announcing his plan to end it suggested that the White House would leave a six-month gap before enforcing it. This means not only that Dreamers will have a chance to make whatever preparations they can, but also that there may still be an opportunity to change the administration's decision.
This is an extremely serious situation for the approximately 800,000 Dreamers in the U.S., who signed up for the program with the understanding that handing over their information to the government would not put them in danger of deportation.
If and when Trump's policy of ending DACA goes into effect, the government will have a ready-made list of illegal immigrants who voluntarily announced their status with the promise that they wouldn't see any negative repercussions from their action. Those Dreamers are now panicking — and with good reason. It's not a good situation — but there are still several ways for you to help.