7 Ways To Respond To Mansplaining From Your Friends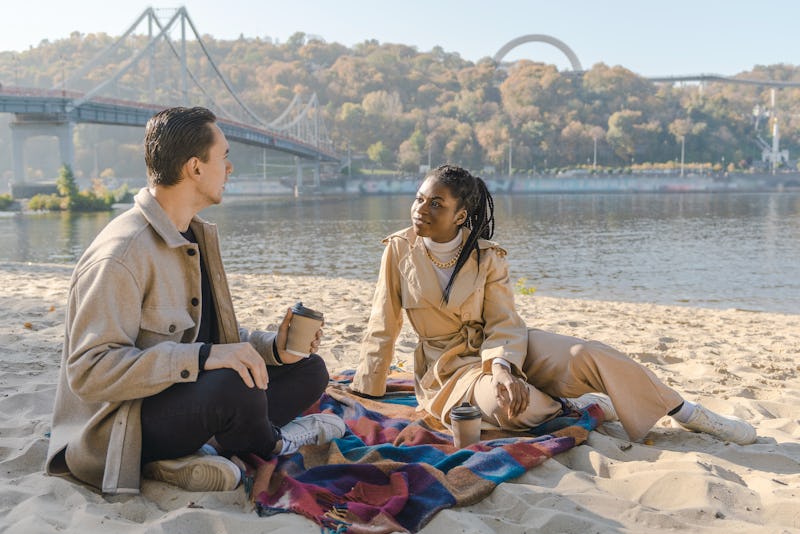 Oleh_Slobodeniuk/E+/Getty Images
Even our closest of friends can say things that offend us sometimes, making it tricky to react without causing any tension. It's particularly confusing when you're dealing with mansplaining, as it's still something a lot of us don't realize we're even doing. If you're prepared, however, you'll have a few different ways to respond to mansplaining from your friends tucked away in your back pocket, ready for your use whenever you sense someone is speaking to you in a condescending or belittling tone.
Mansplaining is a type of language that became deeply engrained in our everyday conversations stemming from the longstanding beliefs that women are vulnerable, weak, oblivious, or less capable — although to be fair, it can happen to men, too. Coined by Rebecca Solnit in the essay "Men Explain Things To Me," it describes the habit some men have of "explaining" topics to women that they don't actually need explained to them, often because they're experts in the topics already. In Solnit's essay, the instance of mansplaining discussed involved the man in question explaining Solnit's own book to her — without seeming to realize that, yes, she was the book's author.
Mansplaining can surface at any time in day-to-day life: Maybe a friend mansplains to you when they're commenting on the outfit you're wearing (and what you could've done differently), giving you dating advice regarding your current partner, or telling you how to care for your home — issues that, very likely, you know more about than they do.
Still, friends are (hopefully) forever, and maybe they just need a gentle nudge in the right direction — so here are a few ways to approach the situation without putting your friendship on thin ice. (Although if the mansplaining makes you realize that you need to cut a toxic friend out of your life, then by all means, go right ahead. Who has time for that kind of negativity?)