9 Mental Tricks To Help You Calm Down When You're Feeling Really Angry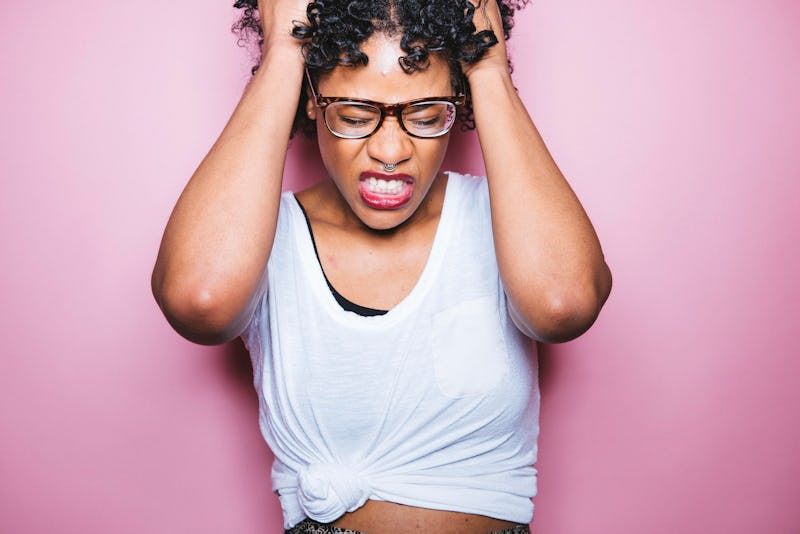 BDG Media, Inc.
Anyone who's ever completely lost their cool and let rage takeover knows how bad it can be when you let anger get out of control. That's why it's so important to know how to talk yourself back down when you feel your blood boiling.
According to the American Psychological Association, anger is defined as "antagonism toward someone or something you feel has deliberately done you wrong." Although, as APA points out, anger can be a good thing because it can be motivating and even force you to stand up for yourself, there are plenty of times when it can be not so great.
"Catch early signs of anger so you can do something about it before it gets out of control and you are too up to come back down," Lata K. McGinn, PhD, co-founder of Cognitive Behavioral Consultants and professor at Yeshiva University, tells Bustle. "Do you feel heat rising through your body? Does your heart pound? Do you tense up? By noticing early signs you can do something to help reduce your anger and more effectively use the other tips."
Although some of us may be naturally prone to anger more than others, we can all benefit from knowing how to get ourselves back on track when we're feeling really angry. Here are nine ways to do that, according to McGinn.