9 Millennial Pink Sex Toys That'll Make Your Dreams Come True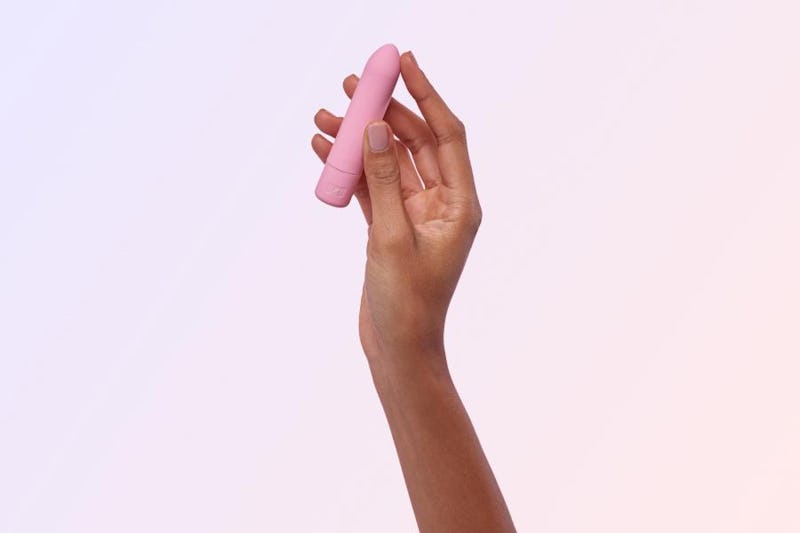 Unbound
There's something innately beautiful about the concept of female masturbation: it's a way for women to explore their bodies, get in tune with their sexual desires, and experience serious pleasure in the process. And, while it might sound silly to some, having access to pretty, feminine sex toys — as opposed to some of the clunky, badly designed sex toys of years past — has actually been key in helping women feel even more empowered to explore their sexuality through masturbation.
"Over the last decade, our culture has begun waking up and challenging the stigma that has plagued this category for so long," Ti Chang, co-founder and VP of design at sex toy Crave, tells Bustle. "With the rise of women across the globe in various movements, women are also demanding serious design and consideration for products for intimacy. So the design of sex toys is evolving to meet the design and manufacturing standards of other modern consumer products. Why should a product for pleasure be any less beautiful or functional than any other everyday product?"
If you're given the choice between a sex toy that you'd feel the need to hide in a box deep in your closet or one that's aesthetically pleasing, it's kind of a no-brainer. Having a sex toy that's equal parts fashion and function can make the idea of masturbation even more enticing — and what could be cuter than a sex toy in our generation's signature color? If you're in the market for a beautiful but powerful new sex toy, here are nine millennial pink sex toys to try.