9 Reasons Experts Say You Should Never Loan Money To Your Significant Other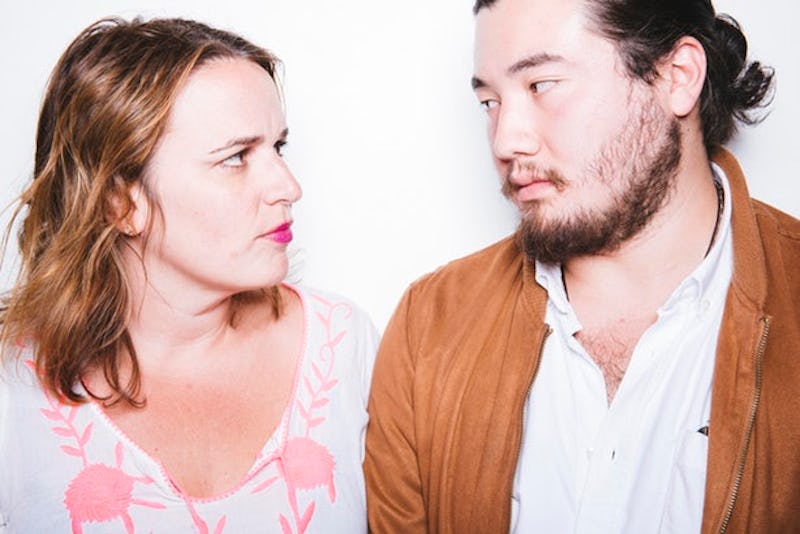 BDG Media, Inc.
While money issues are a natural topic in romantic relationships — who pays for what, how you'll split the rent or mortgage, and so on — they can also be a point of contention. For instance, maybe you and your significant other get an apartment together and split the rent… but then your partner gets laid off and asks you to loan them money "for a month or two." You may think it's no big deal, but several money experts believe you should not loan money to your significant other whatsoever.
"Lending money, especially to a significant other, can jeopardize your relationship," Chelsea Hudson, personal finance expert at TopCashback.com, tells Bustle. "Even if you love and trust your partner, loaning money can lead to further issues, such as resentment, tension, and additional debt."
It may start out innocently, with lending them just a few dollars. If so, think about if you want that money back, Hudson says, like when you're covering them for lunch when they forgot their wallet. "Relationships are a give-and-take, but at what threshold do you decide your partner needs to be more financially responsible," she says. And, if you then see your partner buy something, like a new pair of shoes, you may wonder where they got the money to do so. "Successful relationships don't keep score, emotionally or financially," Hudson says. "But to avoid any pressure, it is easier to squash the idea of loaning money early on."
Below, Hudson and other money experts share why loaning your partner money is not a good idea.