9 Signs Somebody's Keeping You On The Back Burner, According To Experts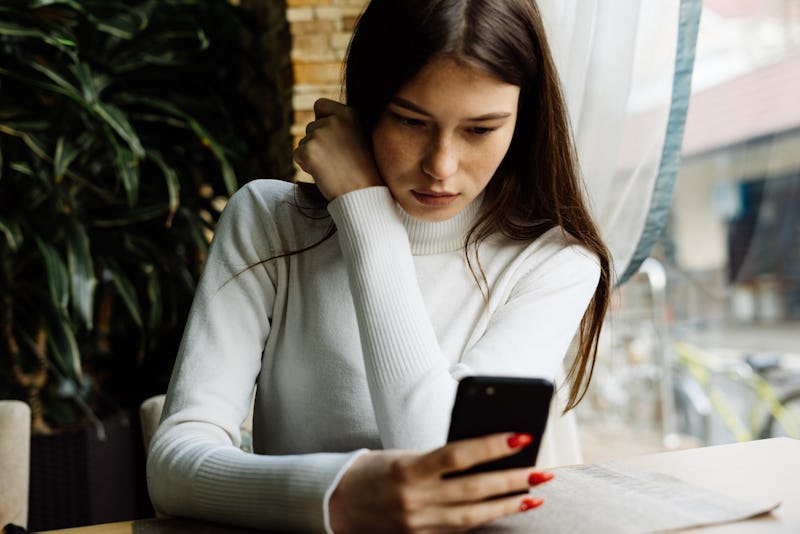 Shutterstock
It's not always easy to tell when someone's keeping you on the back burner. Do they have a lot going on? Are they just bad at texting? Or are they stringing you along while they weigh their other options? You may never know for sure, but there are a few signs a person isn't invested or fully interested — and recognizing them can save you a lot of wasted energy.
"Being on the back burner means that you're in someone's life as a second (or third) choice," Jonathan Bennett, relationship and dating expert at Double Trust Dating, tells Bustle. They maintain a relationship by communicating with you just often enough to keep you interested, but don't show signs of fully committing. And this could be for a variety of reasons, including having you on standby should their current relationship fall through.
While it may not seem fair, "some people are fine being in a back burner relationship and accept that they aren't someone's priority," Bennett says. This might be the case if you're just casually hooking up, or taking things slow. And as long as you're both clear about that, then it's perfectly OK.
"However, if it bothers you, then you need to speak up about your feelings," Bennett says. "In addition, it's important to set boundaries. Usually, this means not giving time, attention, and emotional investment to people who aren't willing to give you equal amounts in return." Read on below for a few signs you may be on the back burner, according to experts, as well as what you can do about it.