9 Signs Your Night Owl Habits Are Actually Delayed Sleep Phase Syndrome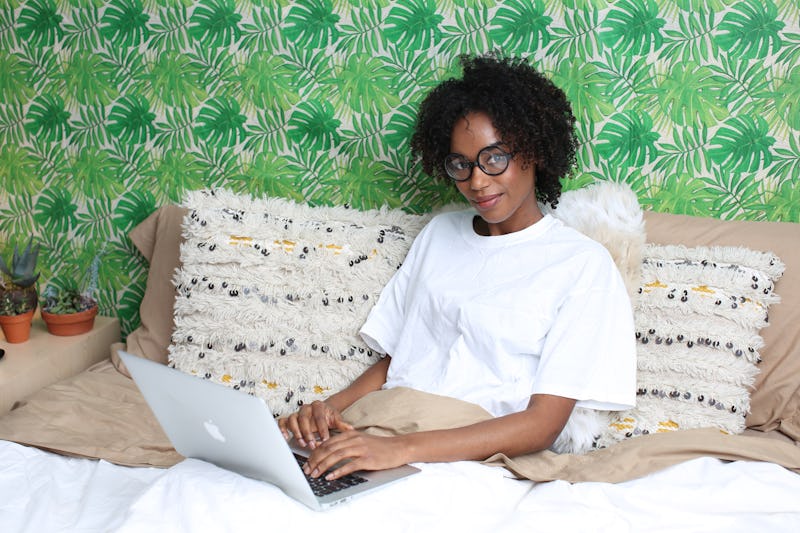 Ashley Batz/Bustle
If you consistently struggle to go to bed at a "normal" hour, and often feel exhausted when you wake up, it could be a sign of delayed sleep phase syndrome (DSPS). This is something about 15 percent of teens and adults experience, many of whom refer to themselves as "night owls" since they stay up later than the average person. And rightly so.
DSPS affects your internal clock, causing it to run a bit later than everyone else's. "Delayed sleep phase syndrome is a disorder associated with circadian rhythm," Chris Brantner, sleep expert and founder of SleepZoo, tells Bustle. "It basically means that your sleep pattern is shifted two [or more] hours. So you get sleepy much later than you should, and you're ready to awake much later."
While it's not necessarily a problem in and of itself, many people with DSPS find that their internal clock doesn't match up with the rest of society — and causes problems as a result. "The major problem is that this can affect your work and social life," Brantner says. From struggling to wake up in time for a nine-to-five job, to feeling tired throughout the day, folks with DSPS find that their "night owl" life holds them back.
The good news is, there are ways to adjust your sleep schedule, and feel better. Here are a few signs of DSPS that may explain your night owl ways, according to experts, as well as what to do about it.